No. 1 Ranked Point Guard Jaloni Cambridge is Ready to Elevate Her Elite Game at Montverde Academy
By the time you're reading this, you'll have probably already heard the news about Jaloni Cambridge. The Class of 2024 point guard, ranked No. 3 in the nation, decided to transfer from The Ensworth School in Nashville, TN, to Montverde Academy, the illustrious prep school in Florida, whose girls' basketball team just won back-to-back Geico National titles. 
Cambridge was visiting New York City when we filmed her announcement video at SLAM HQ in Queens; she was there to take part in a Jr. NBA program held around the NBA Draft, where she and other top high school prospects were mentored by notable figures around the League. As she posed for flicks in her Montverde jersey, it was apparent that Cambridge was still getting used to it all—the cameras, the attention—but she remained just as poised under the bright lights.
That's the same energy she'll bring to the Eagles next season: a player who can not only handle the moment but stay true to herself along the way.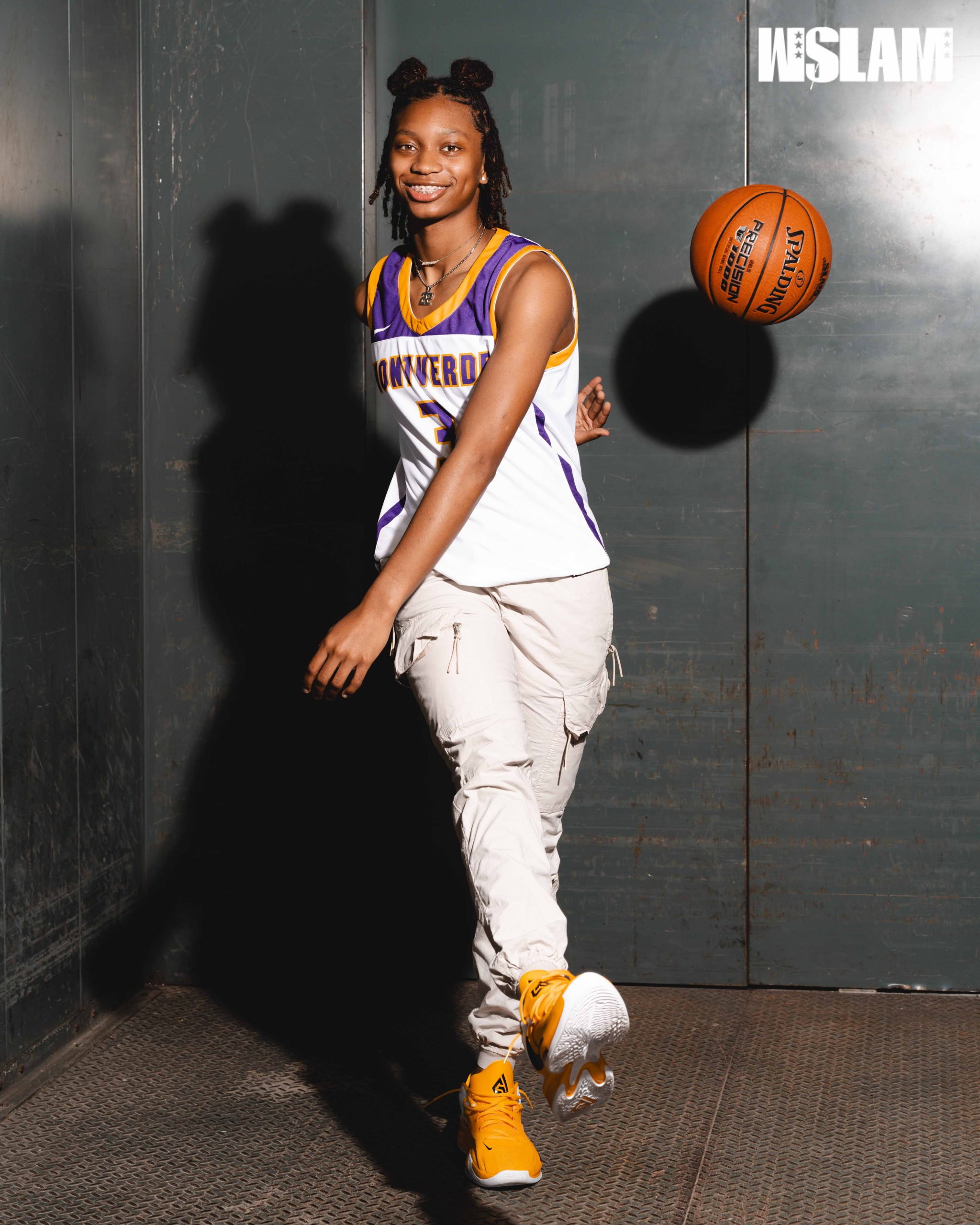 For Cambridge, the decision to transfer had everything to do with opportunity, the chance to play in front of larger crowds and wanting to elevate her family's legacy. 
"Coming from the school that I was at, it was a really good program," she says. "I had really good teammates and a really great coach. I just wanted a different opportunity for a bigger stage. Coming from my basketball family, I just wanted to continue that legacy of putting our name out there. Montverde has been the Geico National champions for the past two years, and we're looking to run it back this year."
The Cambridges are a basketball powerhouse of their own. Jaloni's older brother, Jalon, played at Pope John Paul II High School in Nashville, where he set an all-time scoring record before going on to play at Fisk University. Her brother Desmond Jr won Ivy League Rookie of the Year at Brown, where he also broke the school's freshman scoring record with 468 points, before transferring to Nevada and then Arizona State. Big sister Jordyn attended Ensworth and was ranked No. 23 overall (the No. 4 guard) in 2018 by ESPN before heading to Vanderbilt. Then there's Devan, who transferred to Hillcrest Prep in Arizona and was ranked No. 8—he played at Auburn before joining big bro Desmond Jr at Arizona State. Jaloni played alongside sister Deayonna, who goes by Kennedy, and was a four-star recruit, at Ensworth. After a season at Kentucky, Kennedy entered the transfer portal and just recently committed to Ohio State. Then there's her brother Jasiah, who has grown up around plenty of role models to look up to inside the Cambridge household.
Their father, Desmond, was an NCAA legend during his time at Alabama A&M. To this day, he still holds the Division I men's single-season steals record of 160, which he set during the 2001-02 season.
"I mean, it's always competitive," Jaloni, the youngest of the Cambridges, says about her household. "[There's always] someone that's coming after you, but someone that's also willing to help you get to the next level. For my siblings, they're already there [playing DI] and they're still going, but they're pushing me while also helping me so I can do what they're doing but [also] do better than them."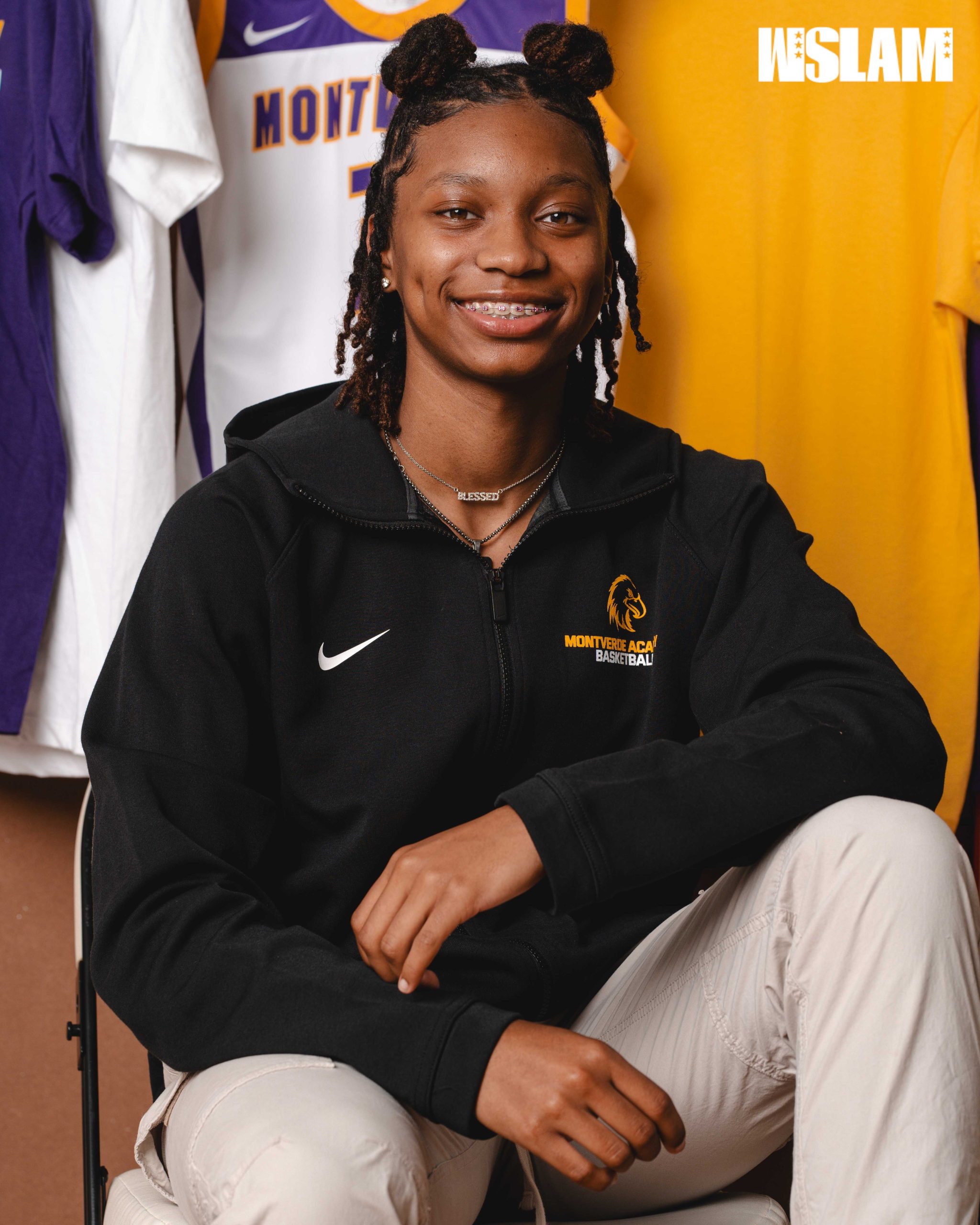 Having watched her siblings go through the entire recruitment process and play at the collegiate level, Cambridge knows exactly what to expect as she narrows down her top seven schools, which include LSU, Baylor, Georgia, Ohio State, Florida, Louisville and South Carolina. The Cambridge family is incredibly tight, too—they play UNO every Sunday and remain by Jaloni's side throughout her journey. Cambridge's mom was even on FaceTime with her daughter throughout our entire shoot—there to support and hype her up.
"With recruiting and everything, because [Kennedy and I] are the youngest, Jordan would help us," Jaloni says. "She told us that any time we needed anything, specifically about recruiting, we could come to her about it. And even if we didn't have to ask anything, she would just tell us what to expect, what not to expect.
And then with Kennedy, we literally talk every day. So, if there's something that she sees that she thinks could help me, then she's gonna tell me that. If she thinks that I could do better at something, like recruiting-wise or just anything in life, she's gonna tell me that because she wants what's best for me."
Cambridge describes her game as "different from a lot of people" because of her speed. "I don't think that everyone has the ability to use that speed and then get to their spots as quickly as I can. And then over the past two years, I've developed this jumper…that's what I take advantage of."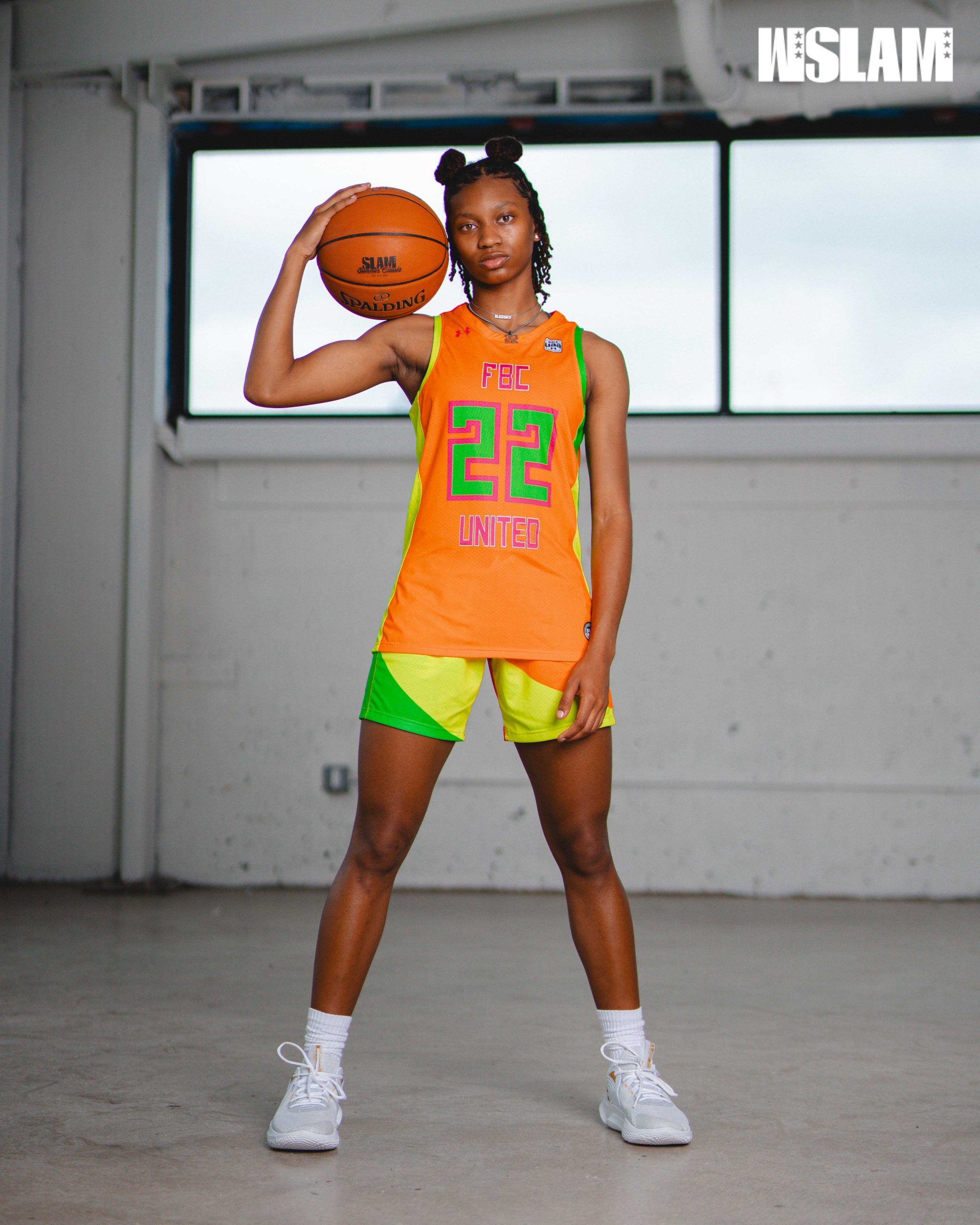 When asked what she's looking for in a Division I program, Cambridge says that she wants to go to a school that will embrace her skill set and also provide a family environment.
"Someone who's gonna take me in and accept me as their own because I'm gonna be [me]," she says. "I want it to be a home away from home."
---
Portraits by Marcus Stevens.