50th Anniversary of Hip-Hop: These are the Most Iconic Basketball References of All-Time
SLAM wouldn't be what it is without hip-hop. In honor of its 50th anniversary, we made a list of the most iconic basketball references of all time. From Ice Cube to Tribe to Chuck D, here are our top 50 lyrics.
And yes, they're ranked.
---
No. 1
Last week messed around and got a triple double/Freakin' brothers every way like MJ/I can't believe, today was a good day
— "It Was a Good Day," Ice Cube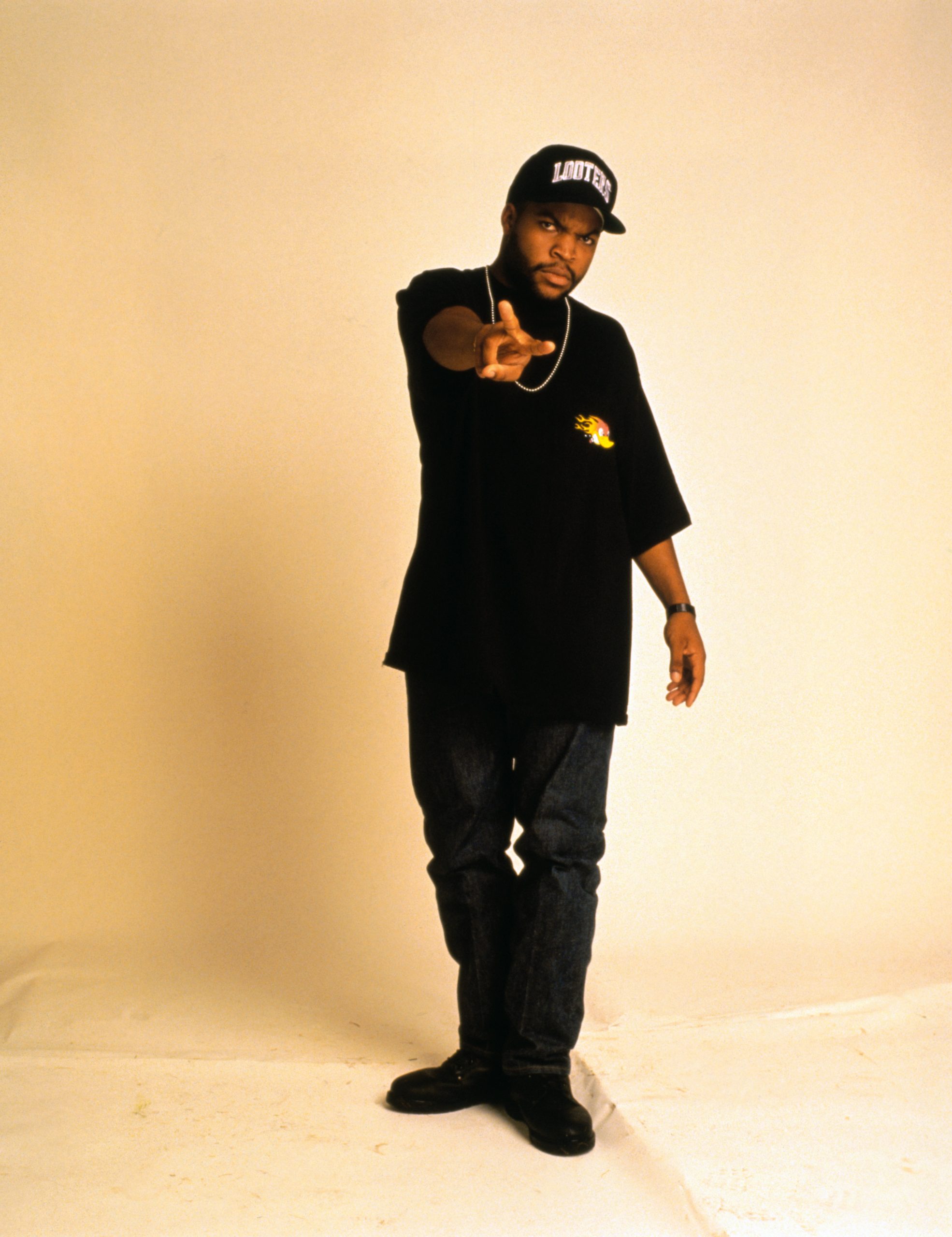 When Cube performs the song now, he switches MJ to Kobe, but this still remains a classic line that everyone knows no matter what age, race or nationality. Who doesn't love a good day?
---
No. 2
Real sick, brawl nights, I perform like Mike/Anyone—Tyson, Jordan, Jackson/Action, pack guns, ridiculous
— "Victory," The Notorious B.I.G.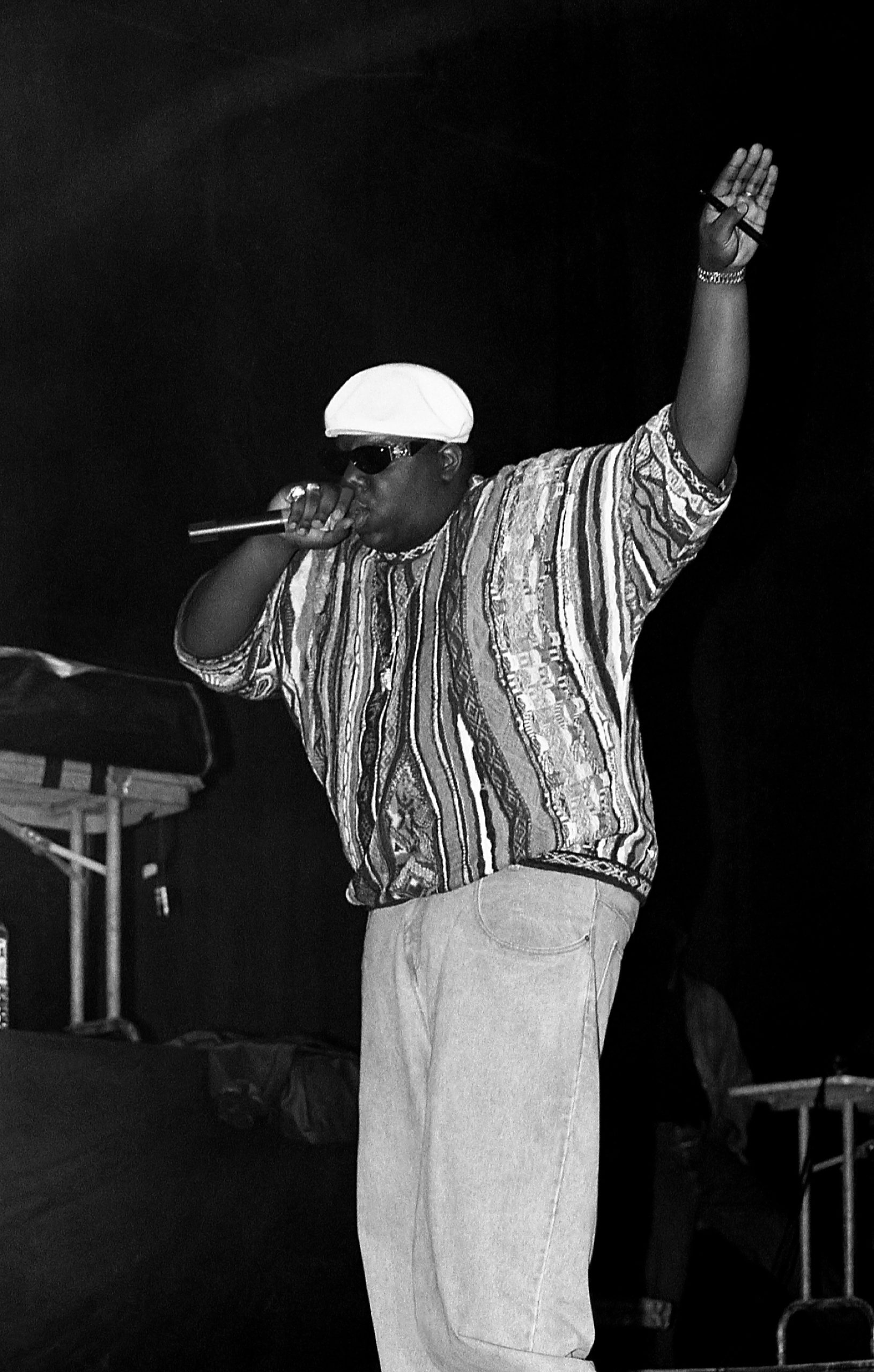 ---
No. 3
Simple and plain, give me the lane/I'll throw it down your throat like Barkley
— "Rebel Without a Pause," Public Enemy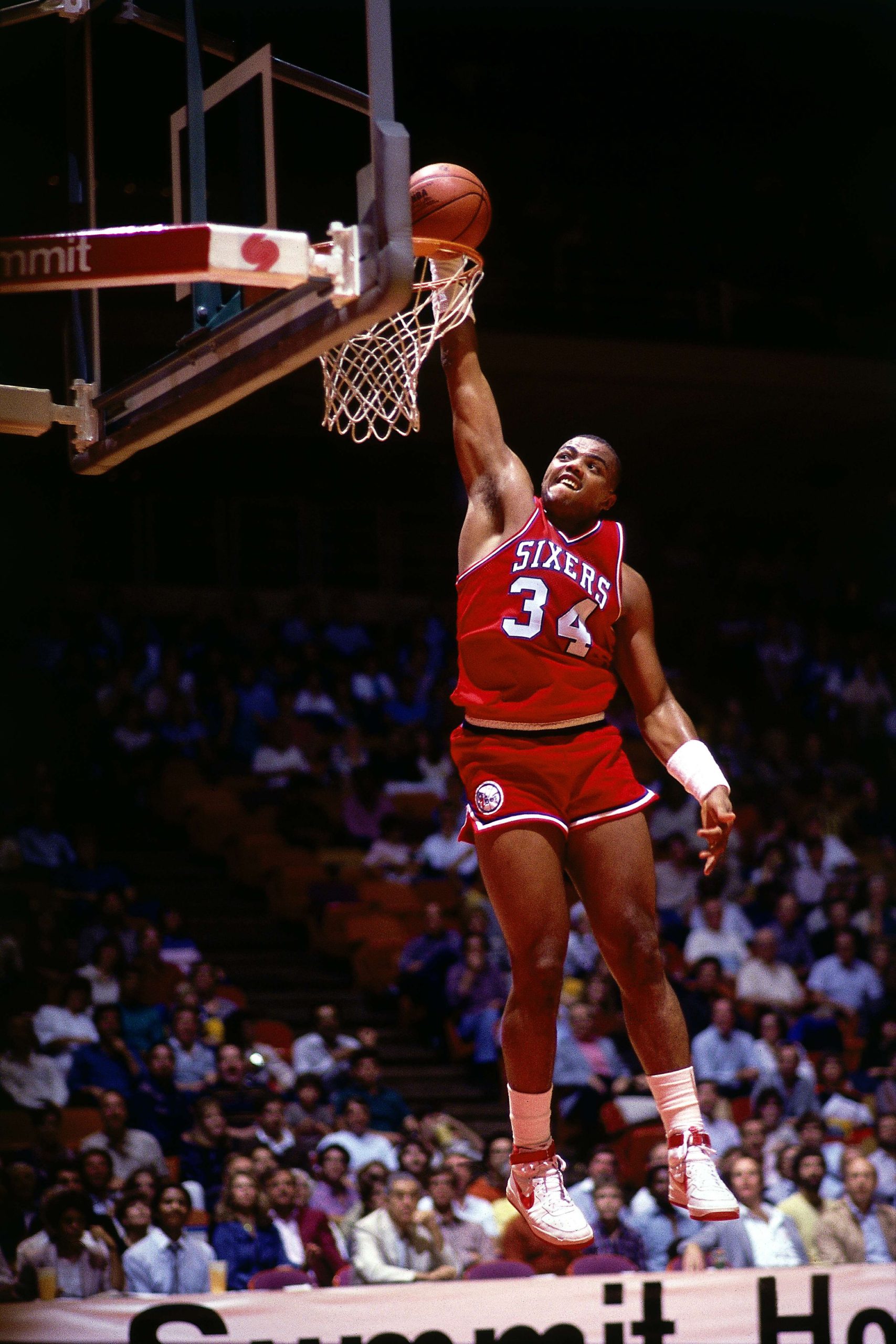 Chuck D shouts out one of his favorite 1990's NBA players on one of the hardest songs of that era.
---
No. 4
Just like I'm the king on the microphone, so is Dr. J and Moses Malone
— "Basketball," Kurtis Blow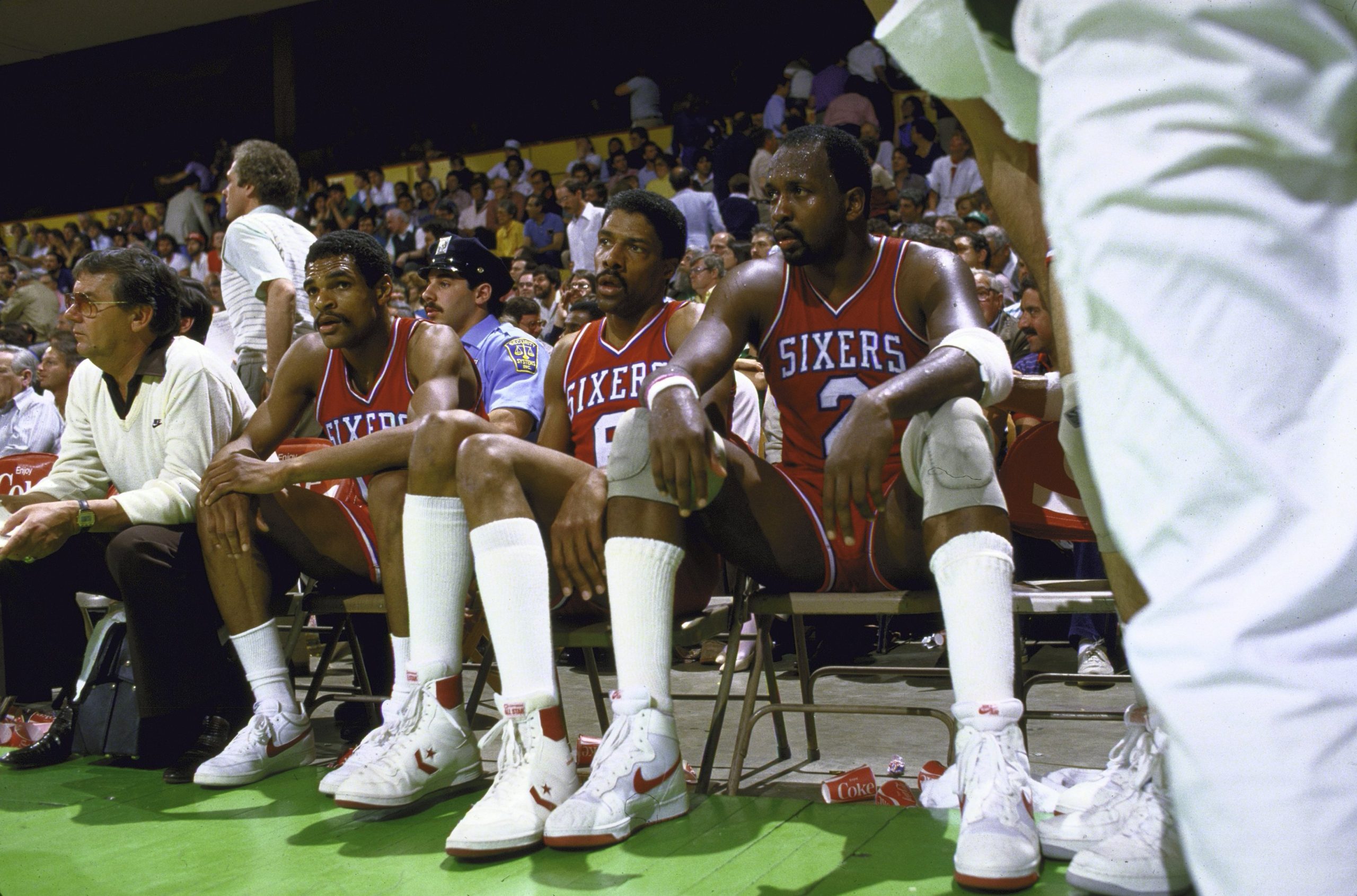 No list of this kind would be complete without the inclusion of the OG hoop hip-hop song.
---
No. 5
It's Hovi baby you Kobe, maybe Tracy McGrady/Matter fact, you a Harold Miner, JR Rider, washed up on marijuana/Even worse you a Pervis Ellis, you worthless fella
— "Pump It Up (remix)," Jay-Z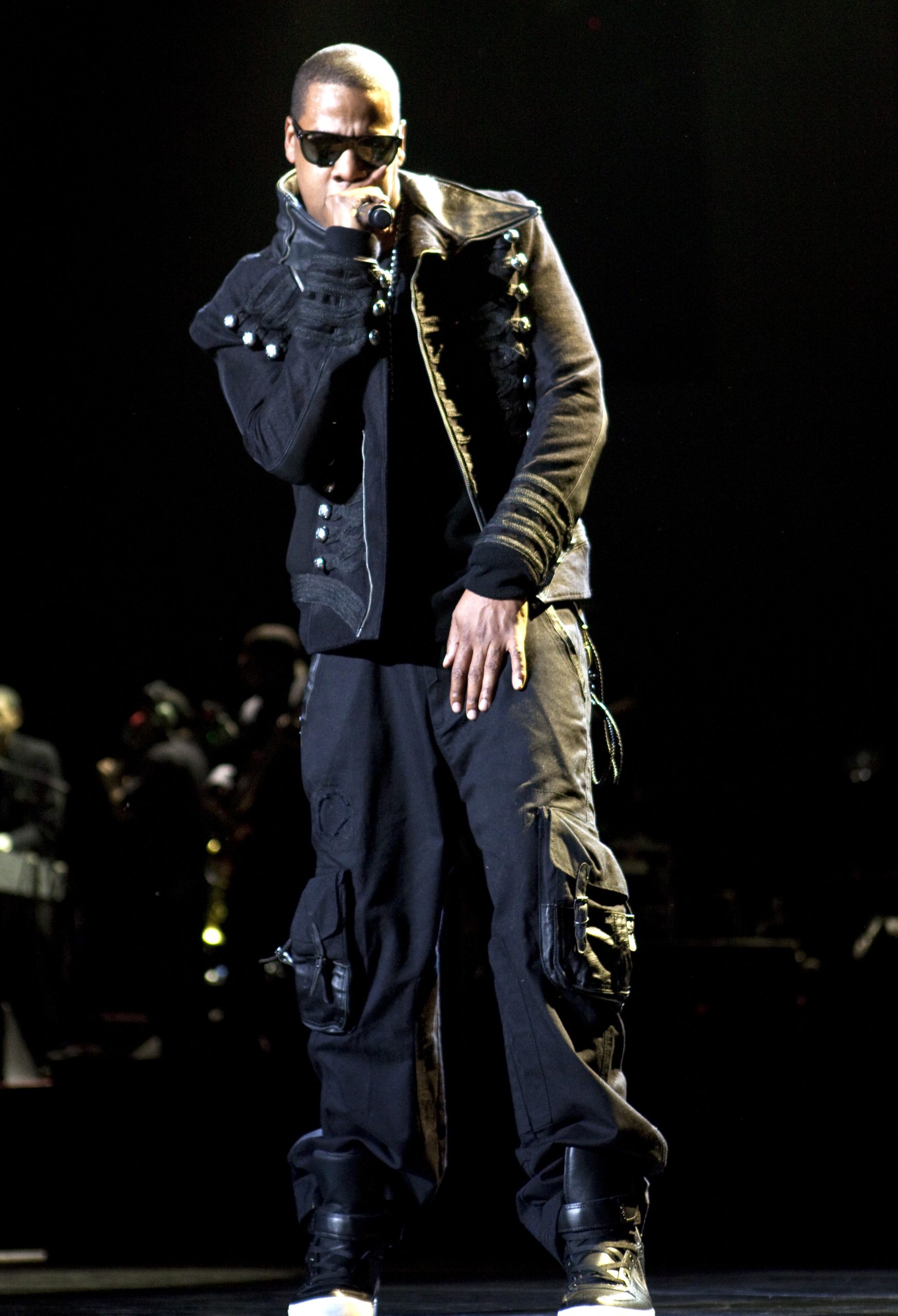 Jay washed Joe Budden on his own beat with a couple bars that only true hoop heads will understand.
---
No. 6
Top baller in every state/In Chi I'm Mike/Boston I'm Kenny/In Miami I'm Timmy and Phoenix I'm Penny
— "What Means the World to You," Cam'Ron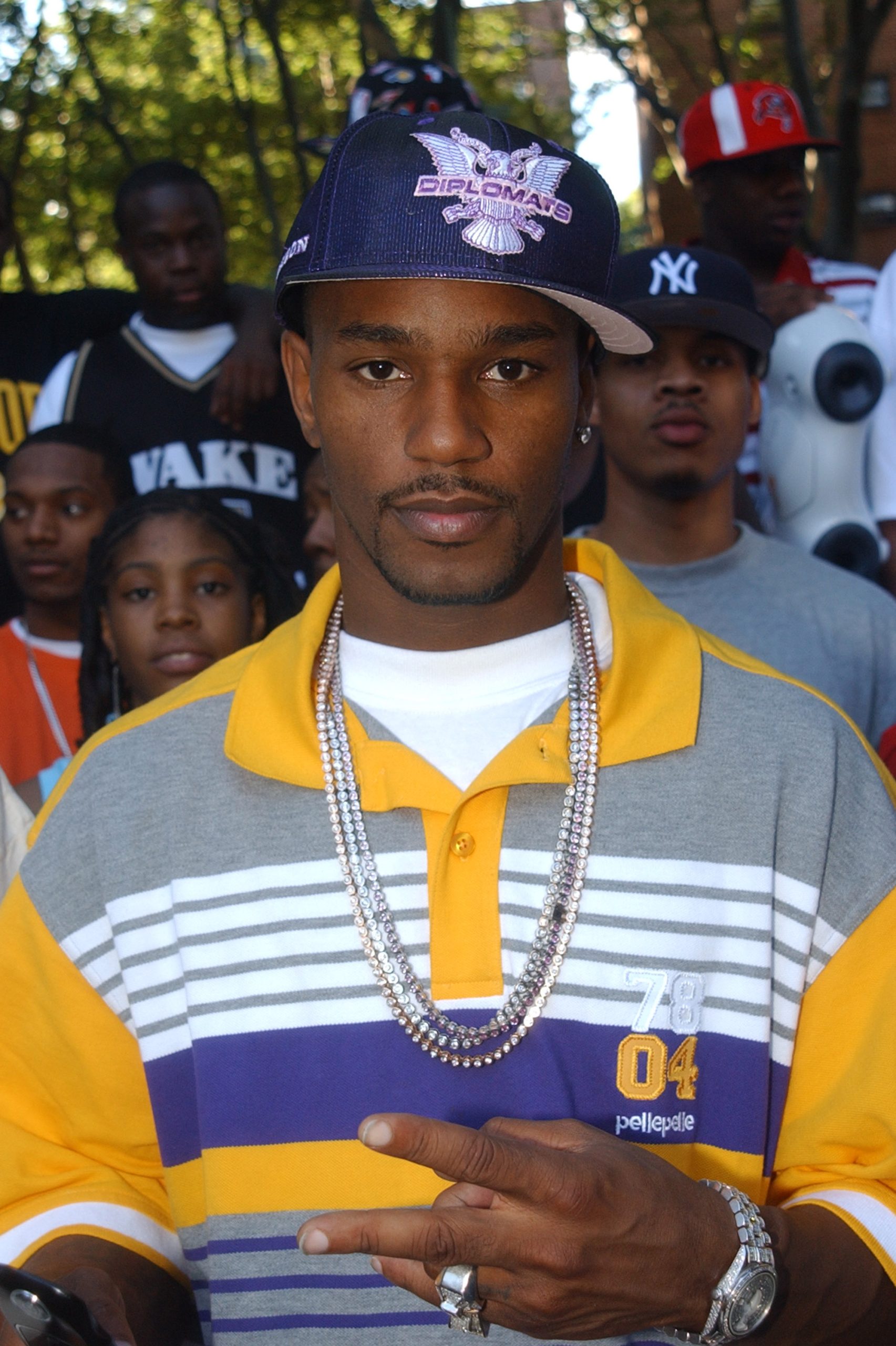 ---
No. 7
Two shooters by the door and they grippin' the thirty/That's why they both got fifty pointers like Mitchell and Murray
— "Nothin Less," Conway the Machine
---
No. 8
I used to be jealous of Arron Afflalo/He was the one to follow/He was the only leader foreseeing a brighter tomorrow
— "Black Boy Fly," Kendrick Lamar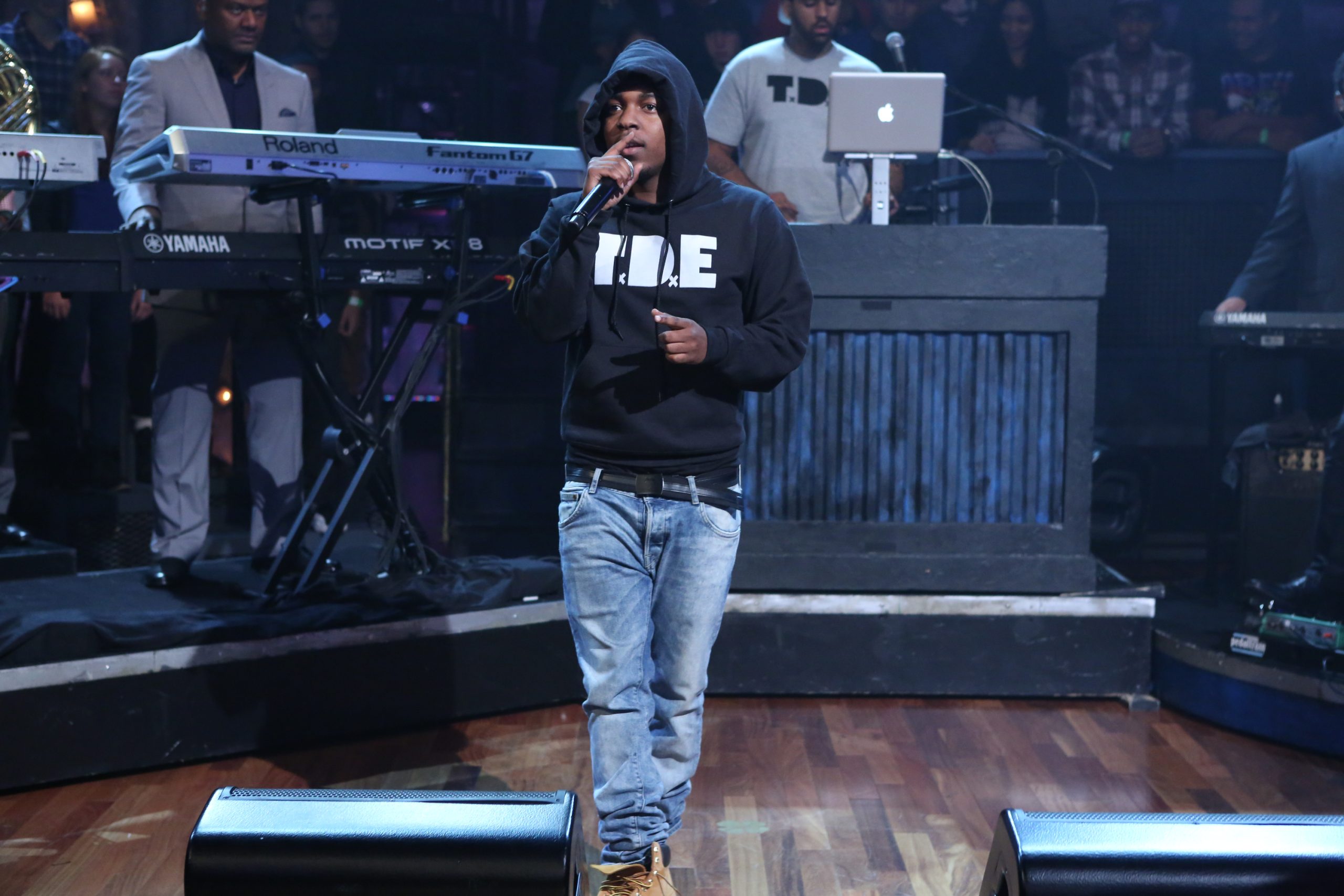 This bar is just the tip of the iceberg for Kendrick, speaking about his friend turned NBA player from Compton. The song shows a level of vulnerability that is not often seen in hip-hop.
---
No. 9
I got a chopper and a trimmer/Shooting like Jimmer
— "Sure Thing," Lil Wayne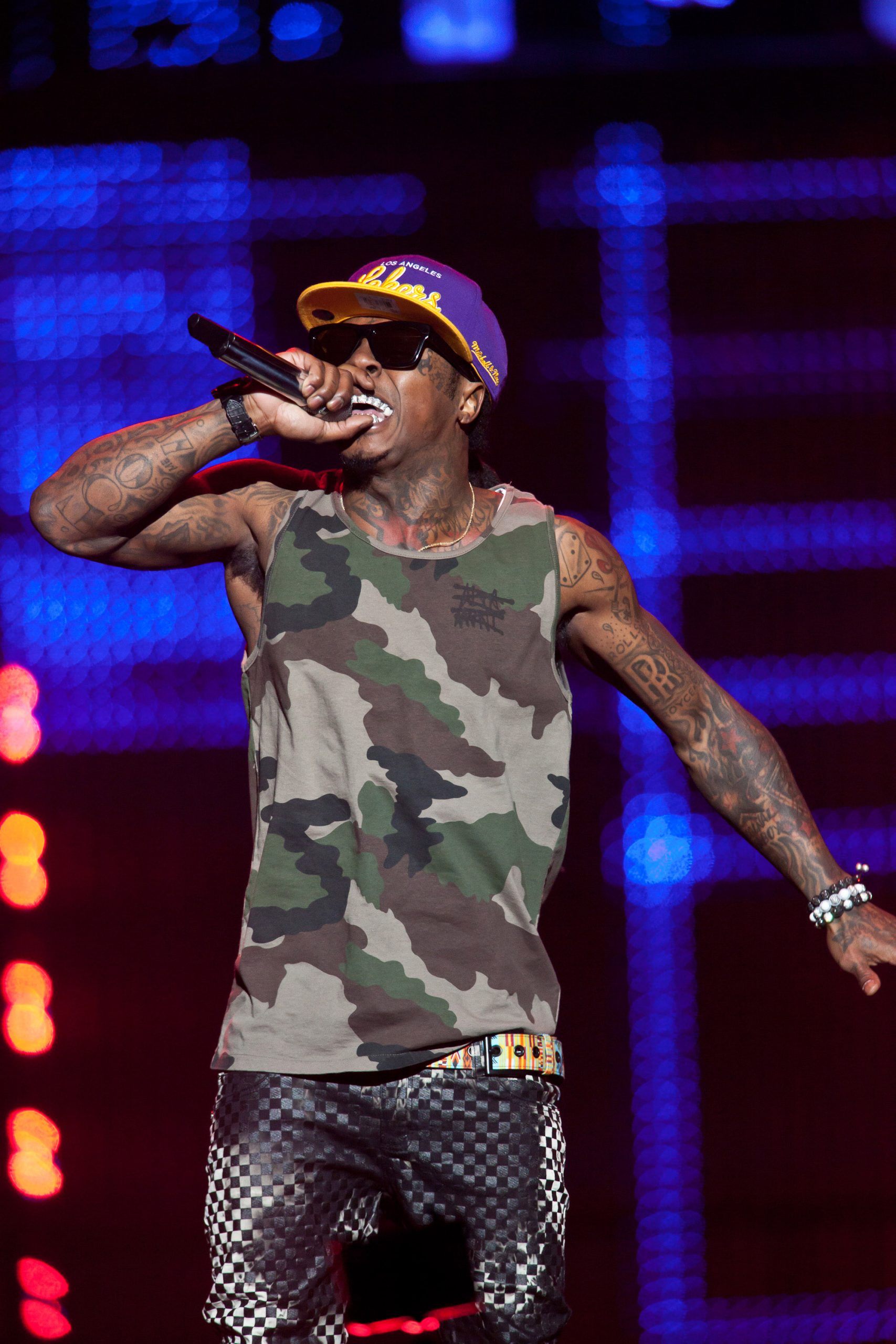 ---
No. 10
Hip-hop scholars since being knee-high to a duck/The height of Muggsy Bogues, complexion of a hockey puck
— "Steve Biko (Stir it Up)," A Tribe Called Quest (Phife Dawg)
---
No. 11
Hold up, I ain't trying to stunt, man/But these Yeezys jumped over the Jumpman/Went from most hated to the champion God flow/I guess that's a feeling only me and LeBron know
— "New God Flow," Kanye West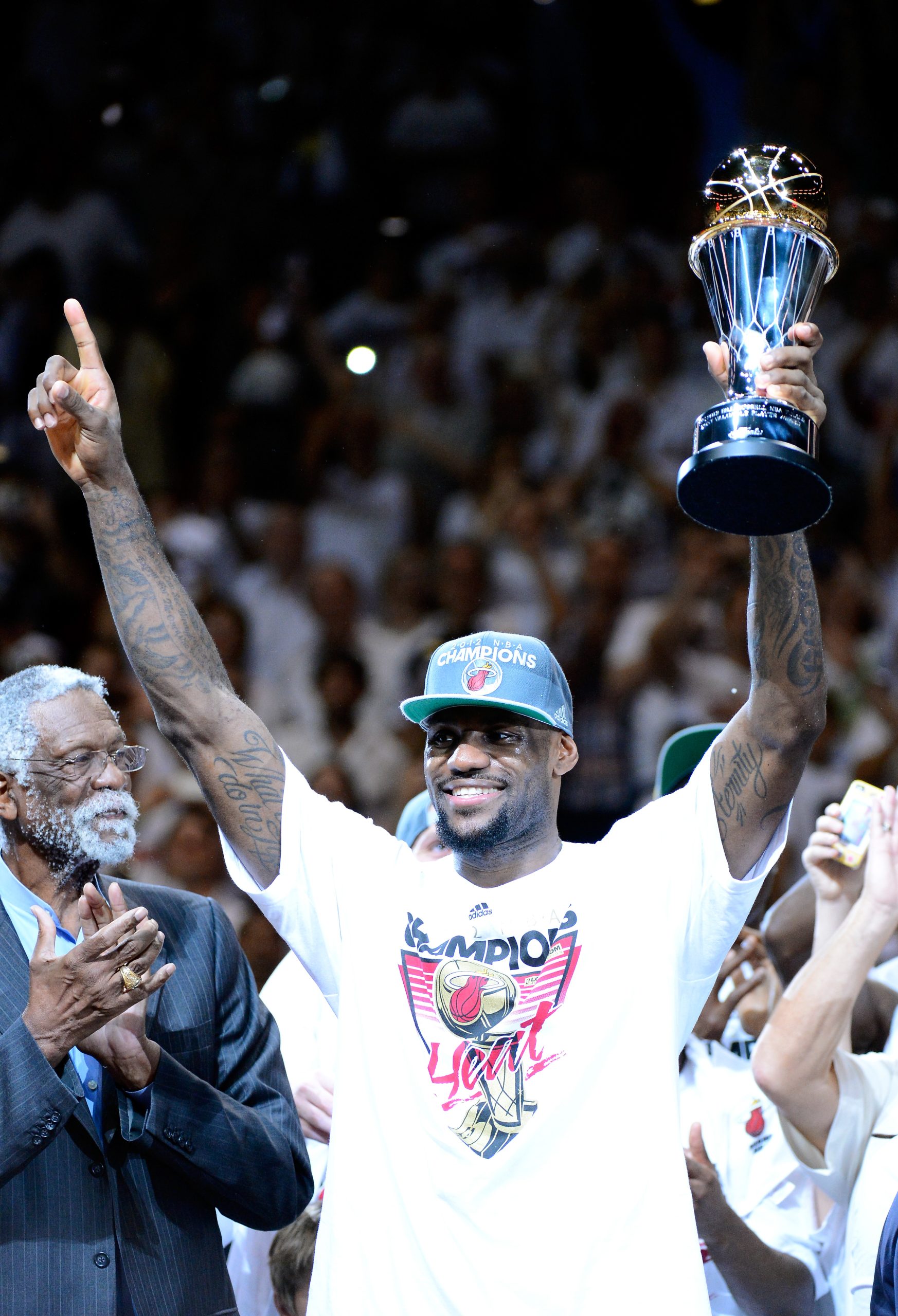 The epitome of talking yo sh$% and backing it up. It was a good run while it lasted.
---
No. 12
New York is the town and the team is the Knicks
— "One Two Sh**," A Tribe Called Quest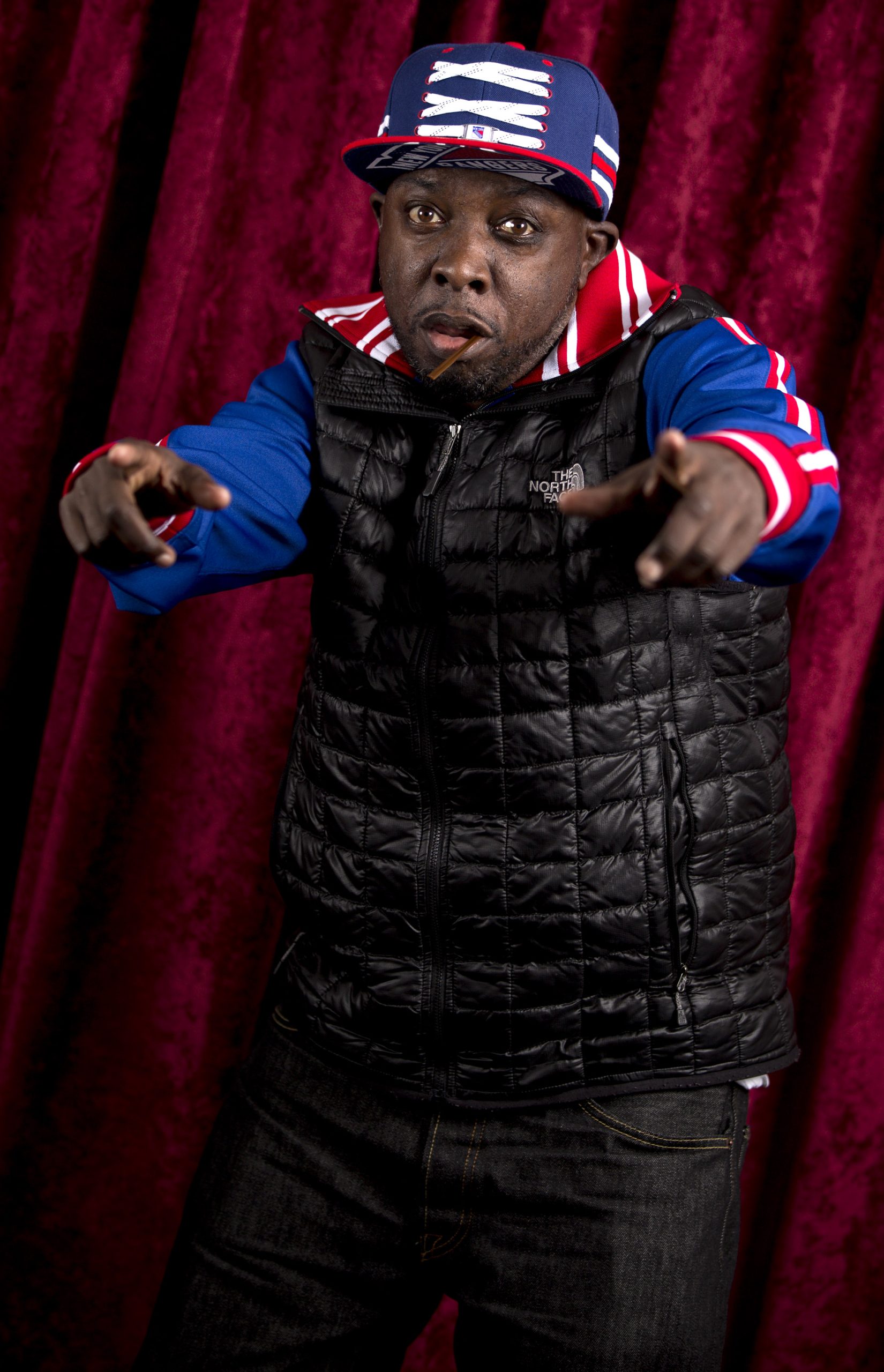 Phife may be the hip-hop king of sports-related bars. RIP to the 5-foot assassin.
---
No. 13
Real G's move in silence like Giannis
— "Giannis," Freddie Gibbs
---
No. 14
If I ain't in Japan, I'm in the Valley (Valley, ooh)/Or maybe next door in Gary Payton bowling alley (Ooh)
— "Hope I Don't Go Back," E-40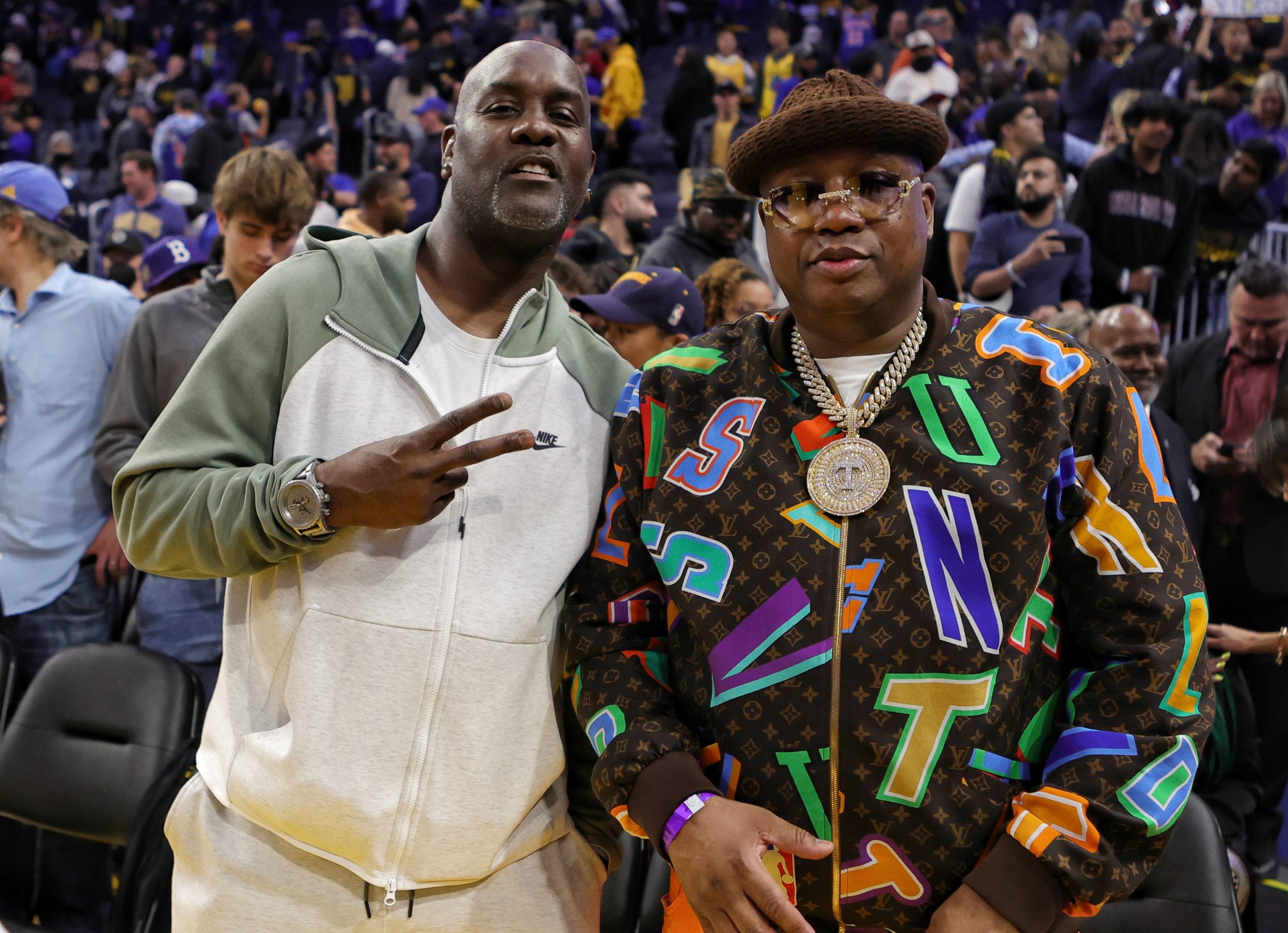 A flex isn't truly a flex if it isn't true. The Vallejo rapper was actually neighbors with The Glove when he dropped this single.
---
No. 15
Kobe 'bout to lose a hundred fifty M's / Kobe my n***a I hate it had to be him / B**ch you wasn't with me shooting in the gym / (B**ch you wasn't with me shooting in the gym)
— "Stay Schemin," Drake
---
No. 16
She got me back livin' sweeter, fresh Caesar/Guess, David Robinsons, Wally moccasins
— "Street Dreams," Nas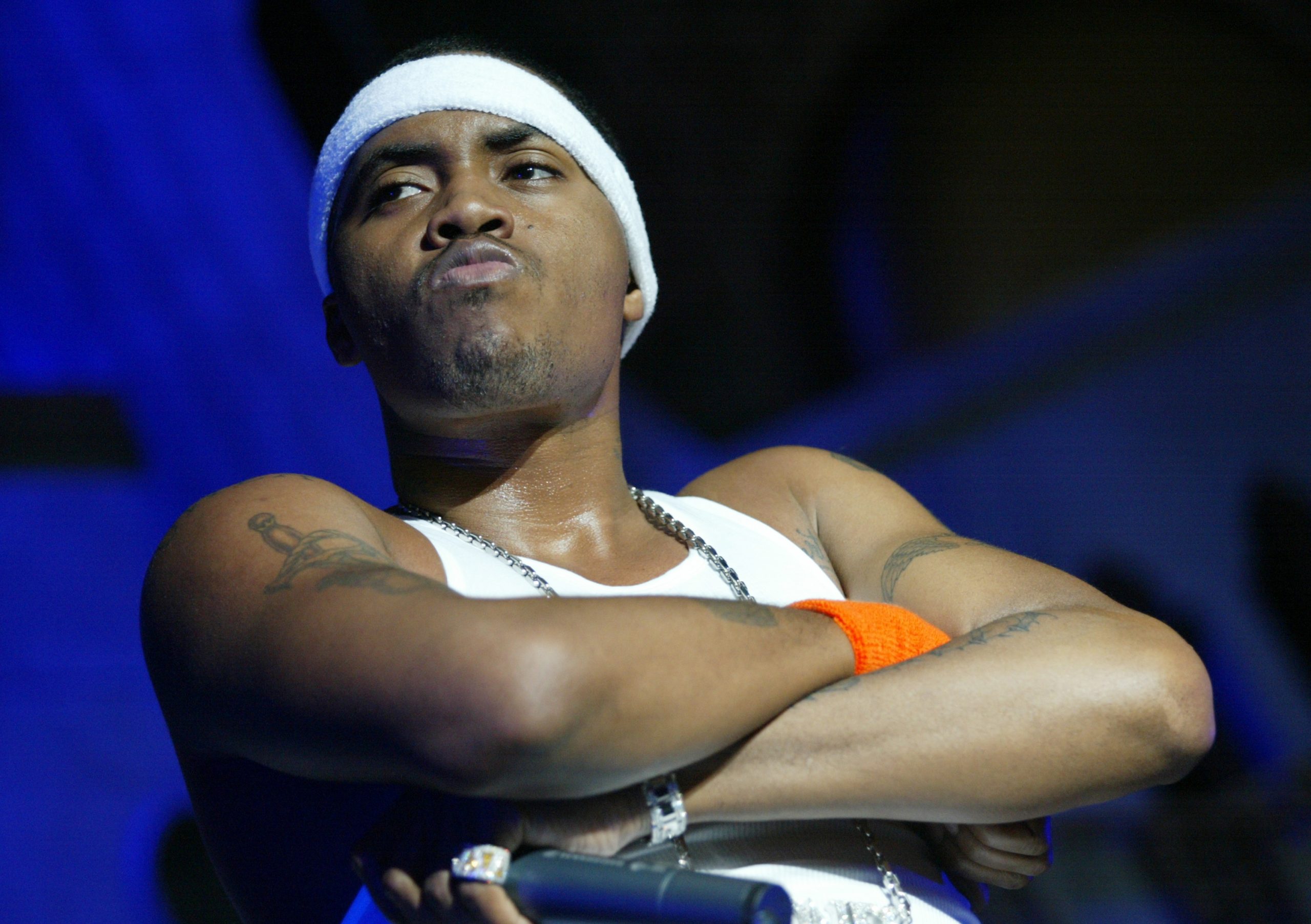 ---
No. 17
I was popping blue devils, Coach K ain't recruit me
— "No Hook," Dave East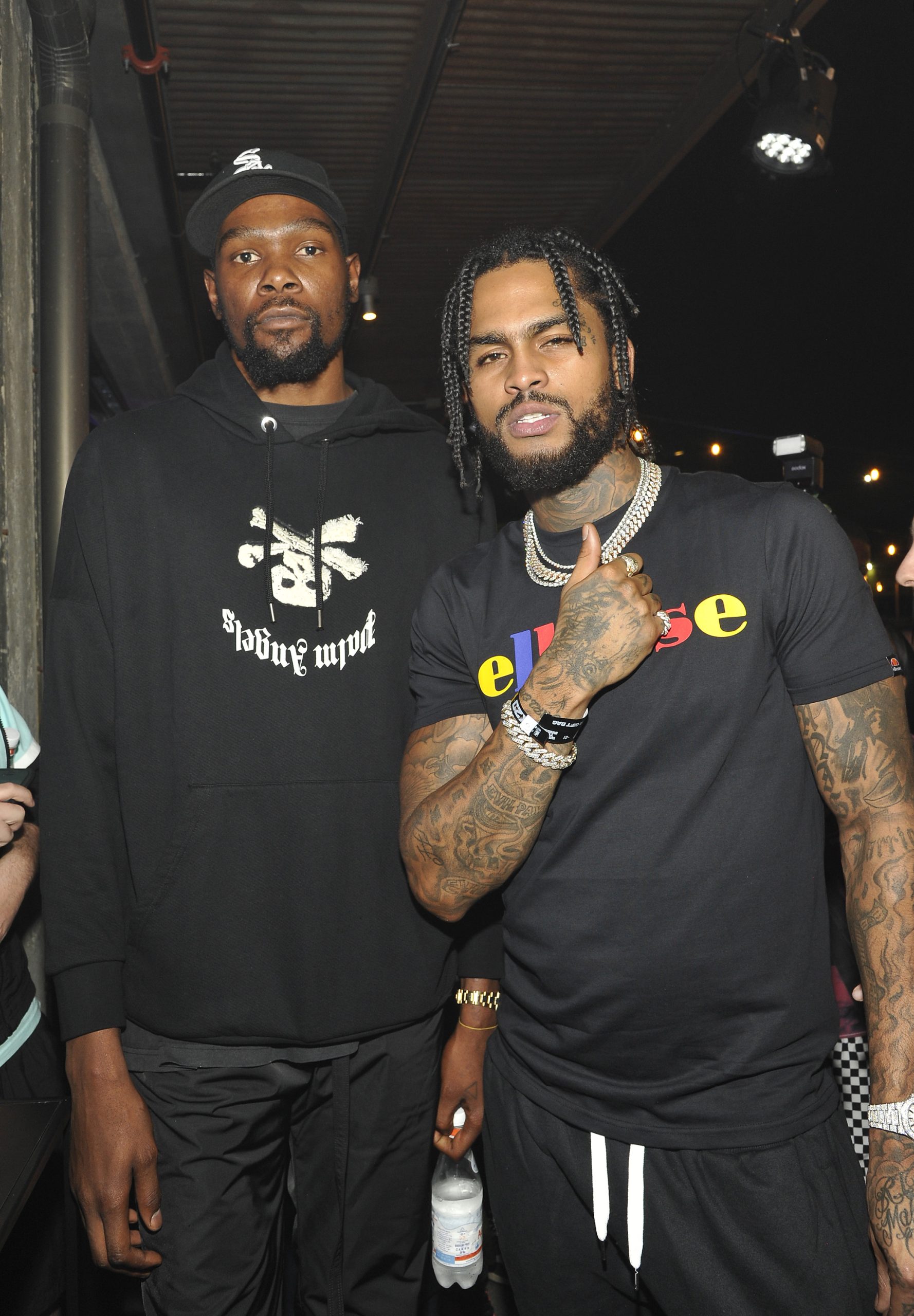 This isn't just a creative drug reference. East actually played AAU ball with Kevin Durant and Michael Beasley and received a DI scholarship, so this line is actually dope and believable.
---
No. 18
See I used to pay Kobe, but now I pay LeBron
— "24-23," Young Jeezy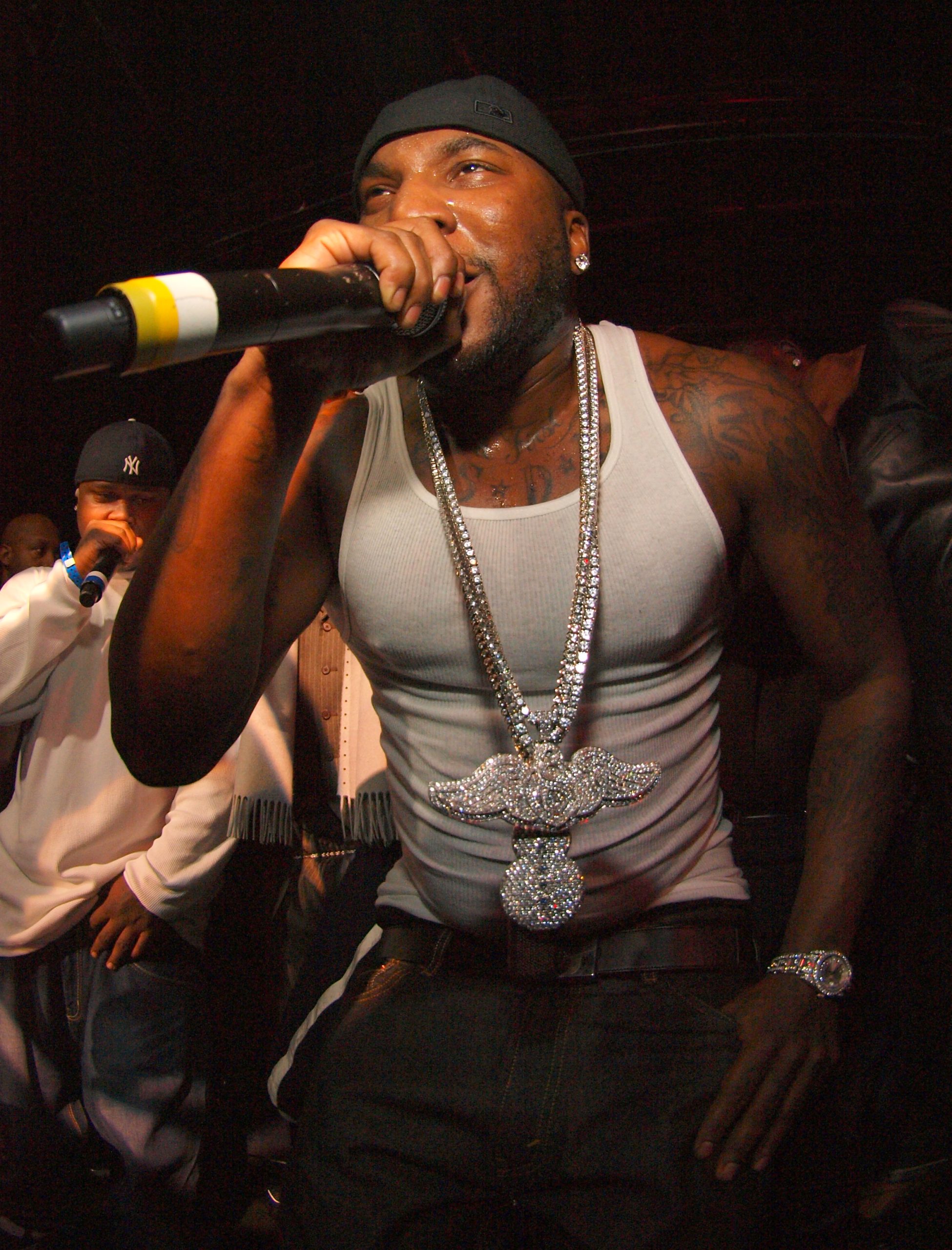 ---
No. 19
My team in the cut, packing metal things/I've got more foreign shooters than the Sacramento Kings
— "Follow Me Gangster," Lloyd Banks
In 2003, when Banks dropped this song, Peja Stojakovic was the only foreign shooter on the Kings squad. But it's still a super slick line.
---
No. 20
Kobe doin' work / 2-4 on my shirt / He the greatest on the court / And I'm the greatest on the verse / Going for the fourth ring like it was his first / Gotta get the bling
— "Kobe Bryant," Lil Wayne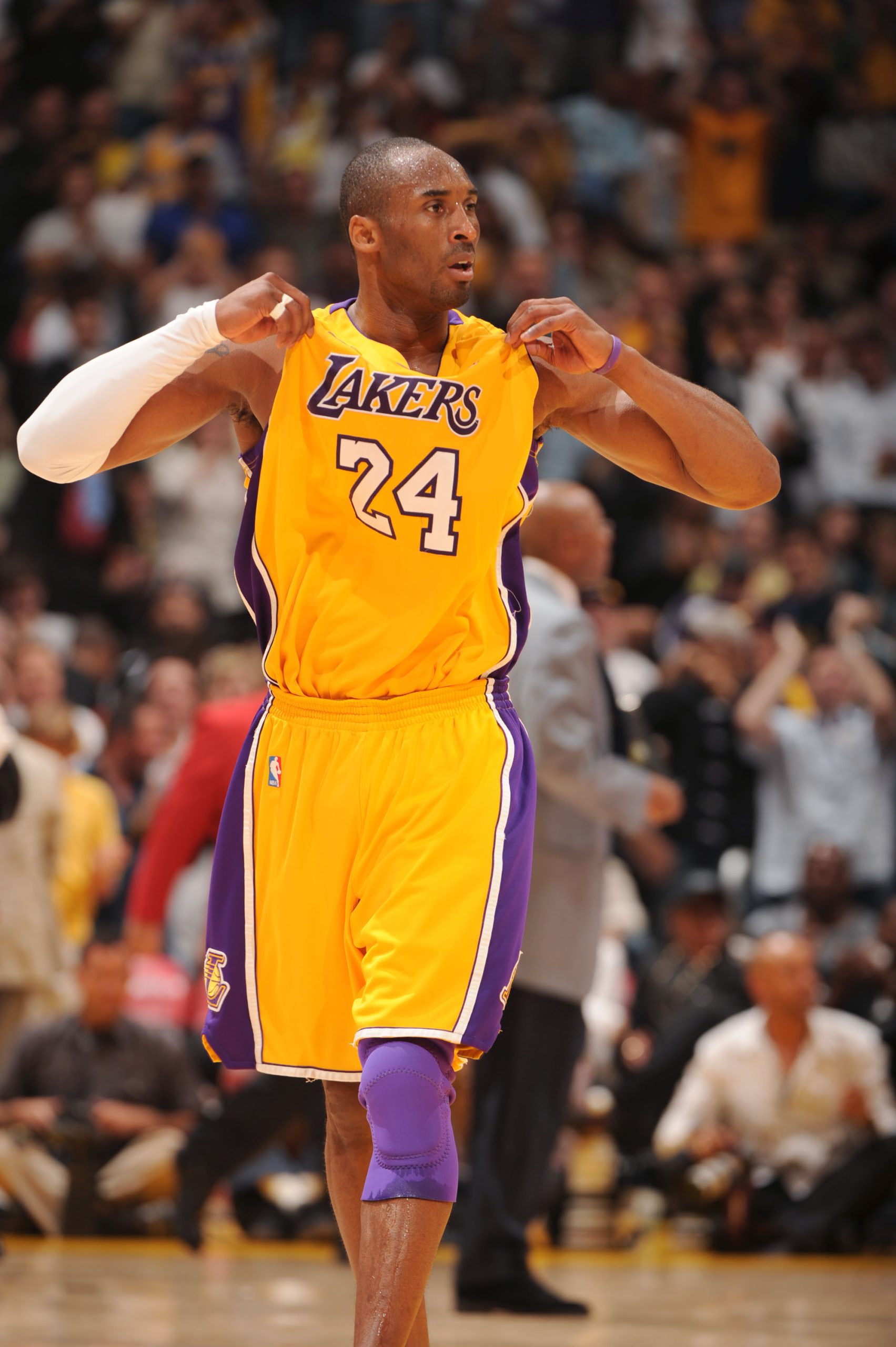 As a huge sports fan, it's only right that Wayne dedicated an entire song full of clever bars to Bean.
---
No. 21
Country n**** never seen a passport/'Til I popped off and got a bag for it/Now I'm at the Garden sittin' half court/Watchin Jr. catch it off the backboard
— "Amari," J.Cole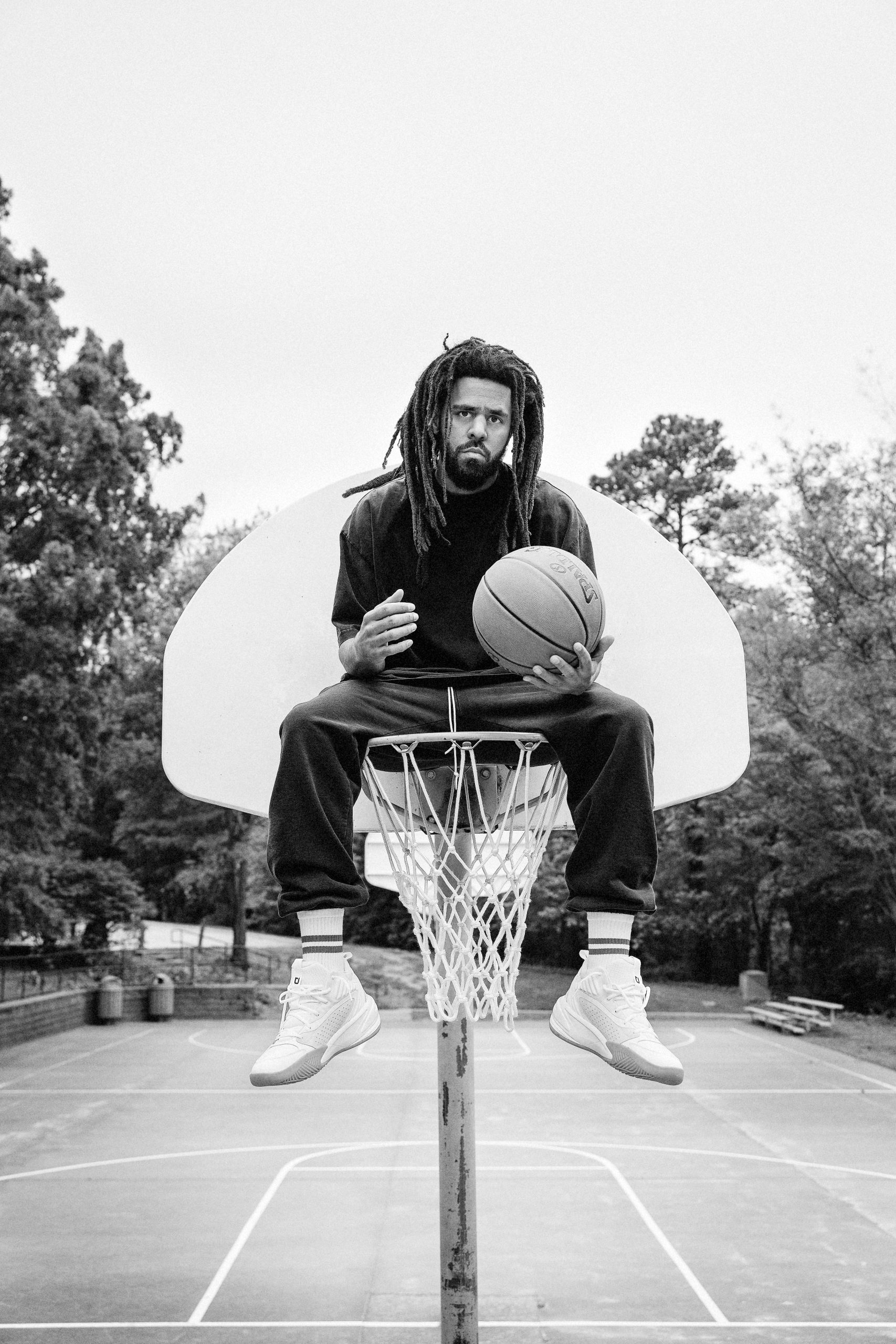 Dreamville boss Cole shouts out his fellow Fayettteville, NC, native Dennis Smith Jr.
---
No. 22
Imma make you see L.A. like Ed O'Bannon
— "Sonset," Ras Kass
---
No. 23
But I'm limitless mentally, I'm lyrically ZMT/LeBron shit, I was in that 6 after 23
— "Ambition," Wale
---
No. 24
See the shots that I took (ayy), wet like I'm Book (ayy)/Wet like I'm Lizzie
— "SICKO MODE," Drake
---
No. 25
I crossover like Steph Curry, crossover like CP/But I will not crossover so n***** can buy the CD
— "Just Another Day," The Game
---
No. 26
Now who's the first pick? Me. Word is born'in/Not a Christian Laettner not Alonzo Mourning
— "Can We Rock (What's Up Doc)," Shaquille O'Neal aka Shaq-Fu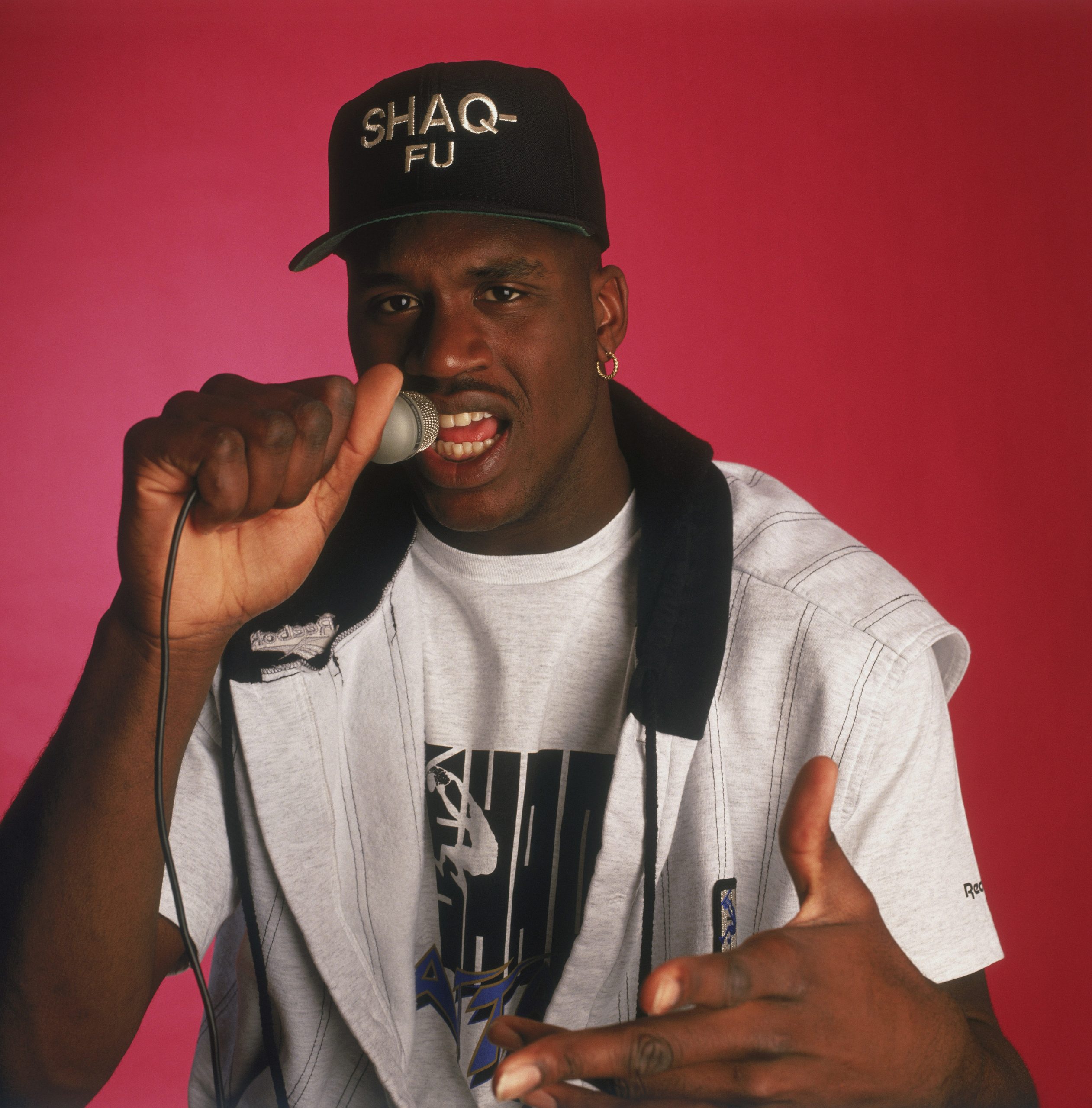 The beginning of Shaq's career as a rapper started with this feature on a Fu-Schnickens song. Compared to later disses of fellow players, Zo and Laettner got off easy with this kinder and gentler version of Shaq.
---
No. 27
I'm Killa, you Andre Miller, got a basic game/I told your b**ch to hurry up, we don't wait for trains
— "Cookin Up," Cam'Ron
---
No. 28
And my shot kinda rusty but the fade clean/And me and Steph Curry on the same team
— "Cruising," Lecrae
---
No. 29
I'm Mahmoud Abdul-Rauf/I don't pledge allegiance I raise the roof
— "Life Gets Brutal," Heems
---
No. 30
I was raised to live, Lord I pray you forgive/If not, I just handle it like Jason Kidd
— "You're Only a Customer," Jay-Z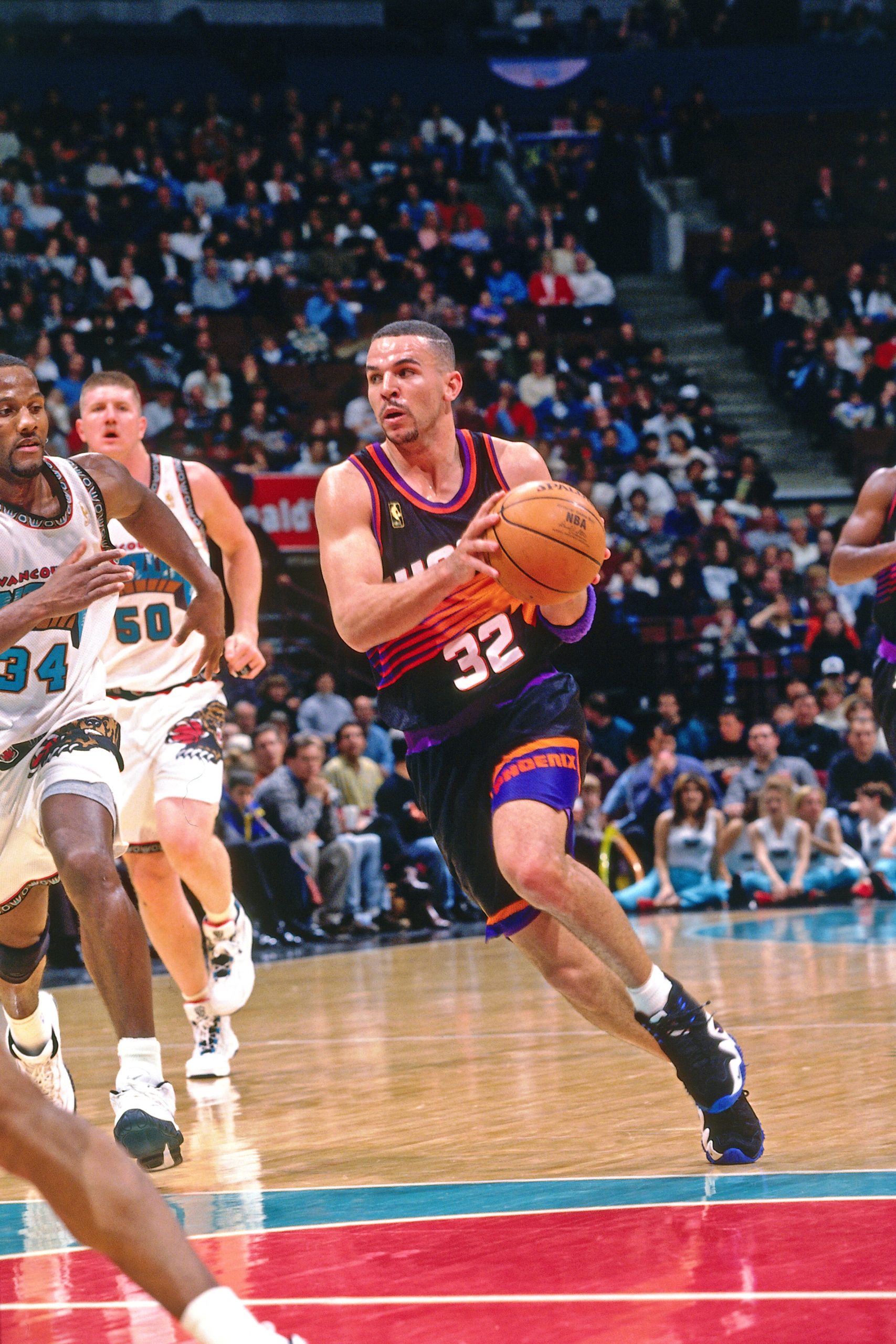 ---
No. 31
Life is a journey before I went the rap route/I served ni**** off the bench like Stackhouse
— "Journey," Cormega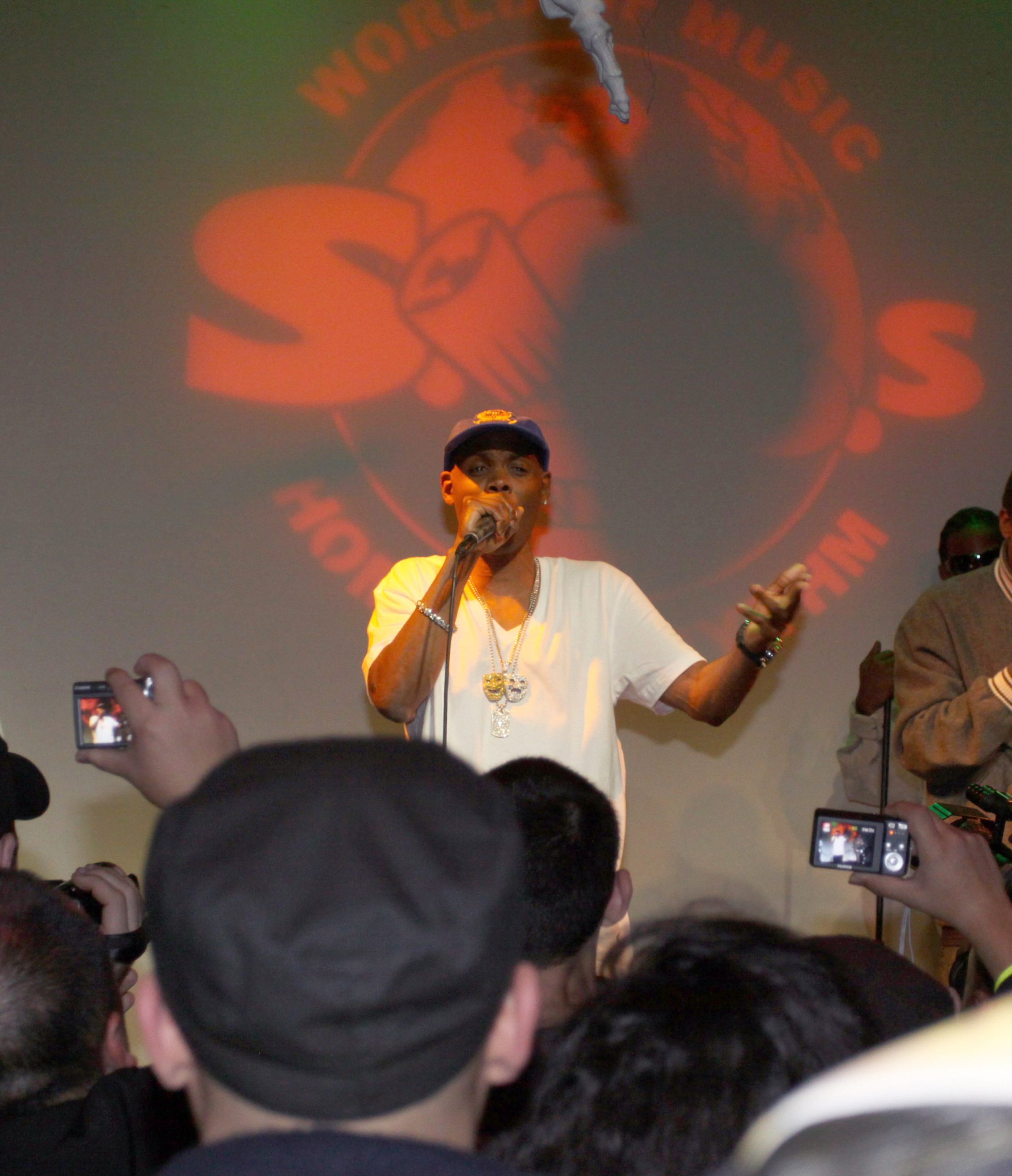 ---
No. 32
I'm slamming n***** like Shaquille, s**t is real /When it's time to eat a meal, I rob and steal
— "Gimme The Loot," Notorious B.I.G.
---
No. 33
From the past to the present, shouting out to the greats/Still love Phi Slama Jama, repping U of H
— "Houston Is," K-Rino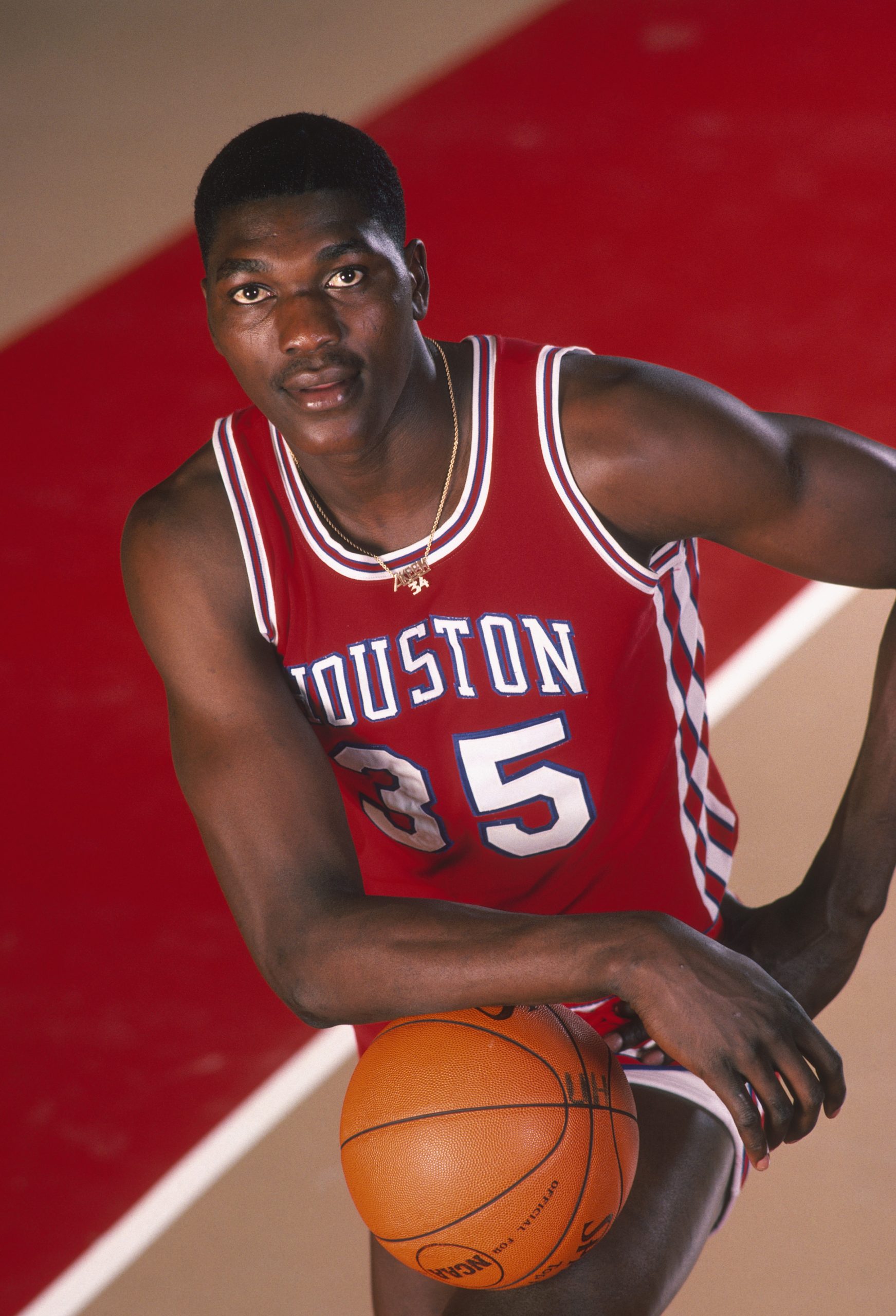 IYKYK, Rino is a rap legend in the state of Texas. His reminiscent bars shouting out the early 80's college squad that included Hakeem Olajuwon and Clyde Drexler show genuine love to his city.
---
No. 34
And on top it's lonely so keep your homies right by your side/And if life is short then we'll be the shorts of the Fab Five
— "The Intro About Nothing," Wale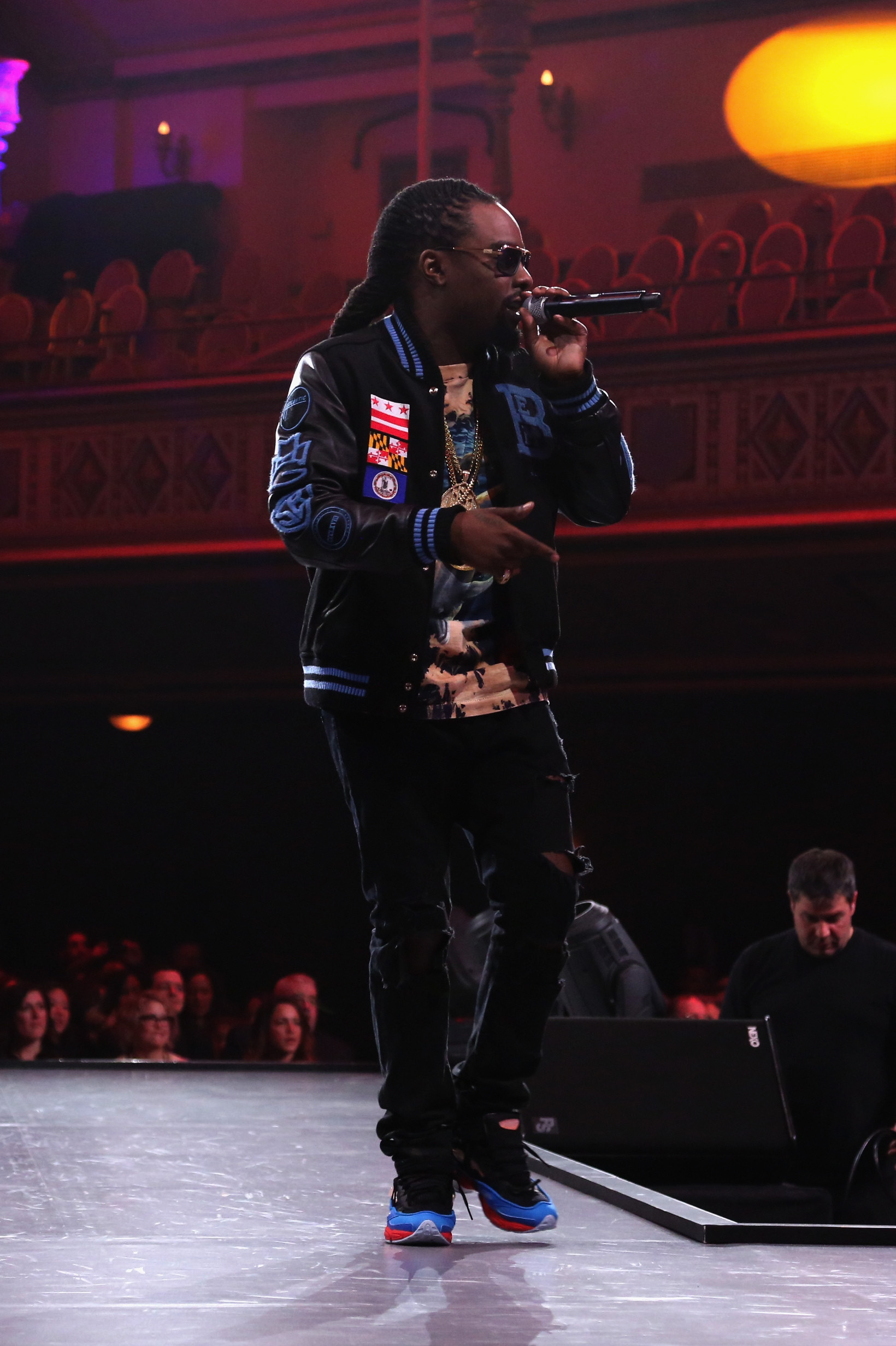 ---
No. 35
We back to back, back to back like the Comets
— "Getchya Hands Up," ESG
Not only is this track a bonafide Texas classic, it is also one of the very few times that a WNBA team has gotten a shout out on a dope record. That's the kind of love a four-peat championship team should receive!
---
No. 36
Like Kareem I got the hook up
— "Sum Sh** I Wrote," Common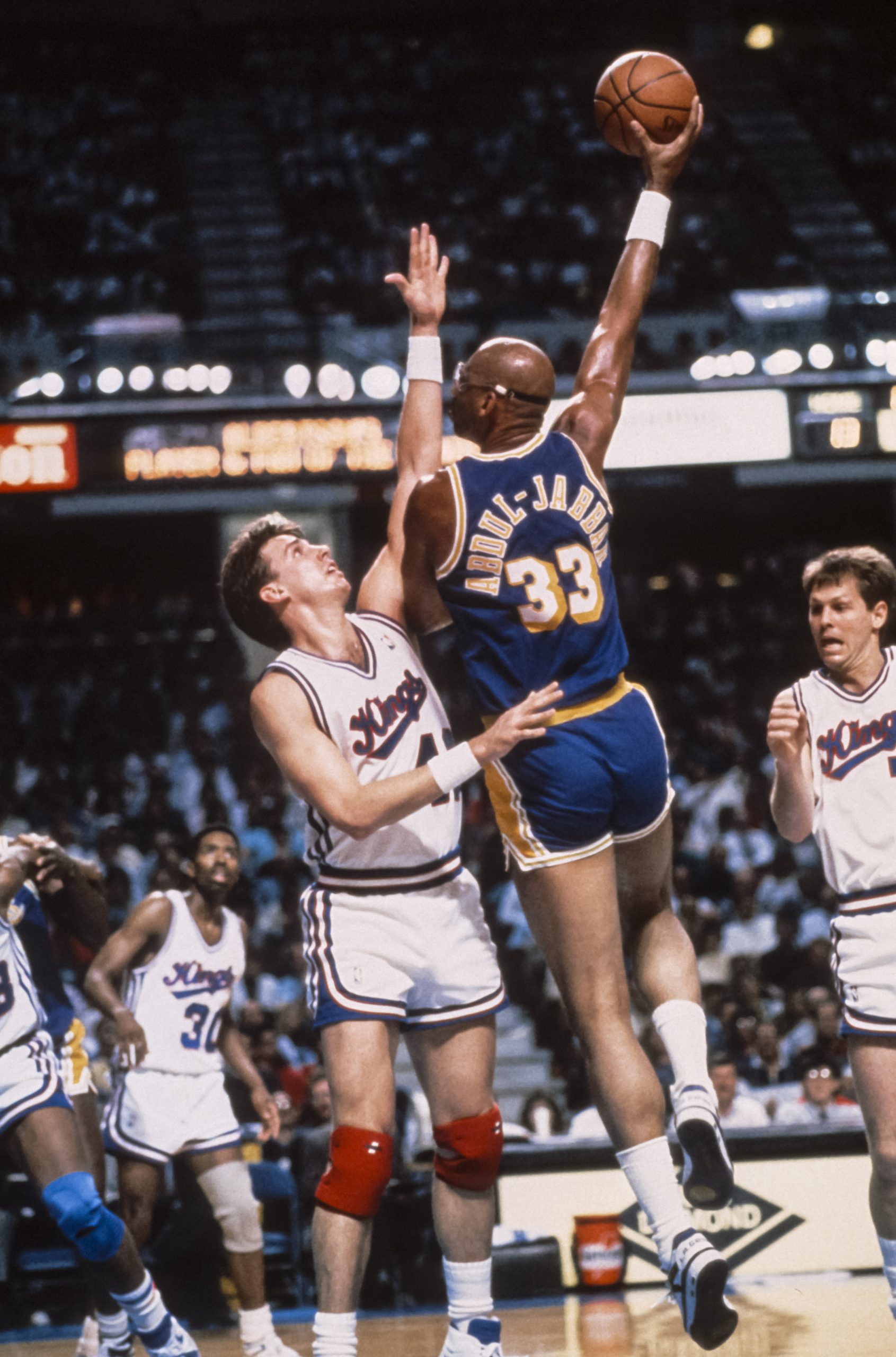 ---
No. 37
Motor city technically Rasheed Wallace /Then moved to Chicago for dollars like Ben Wallace
— "Jingling," Cool Kids
---
No. 38
I'm from a place where junkheads and zombies dwell/And n***** keep the heat blazin' like Bonzi Wells
— "Biscuits," Trife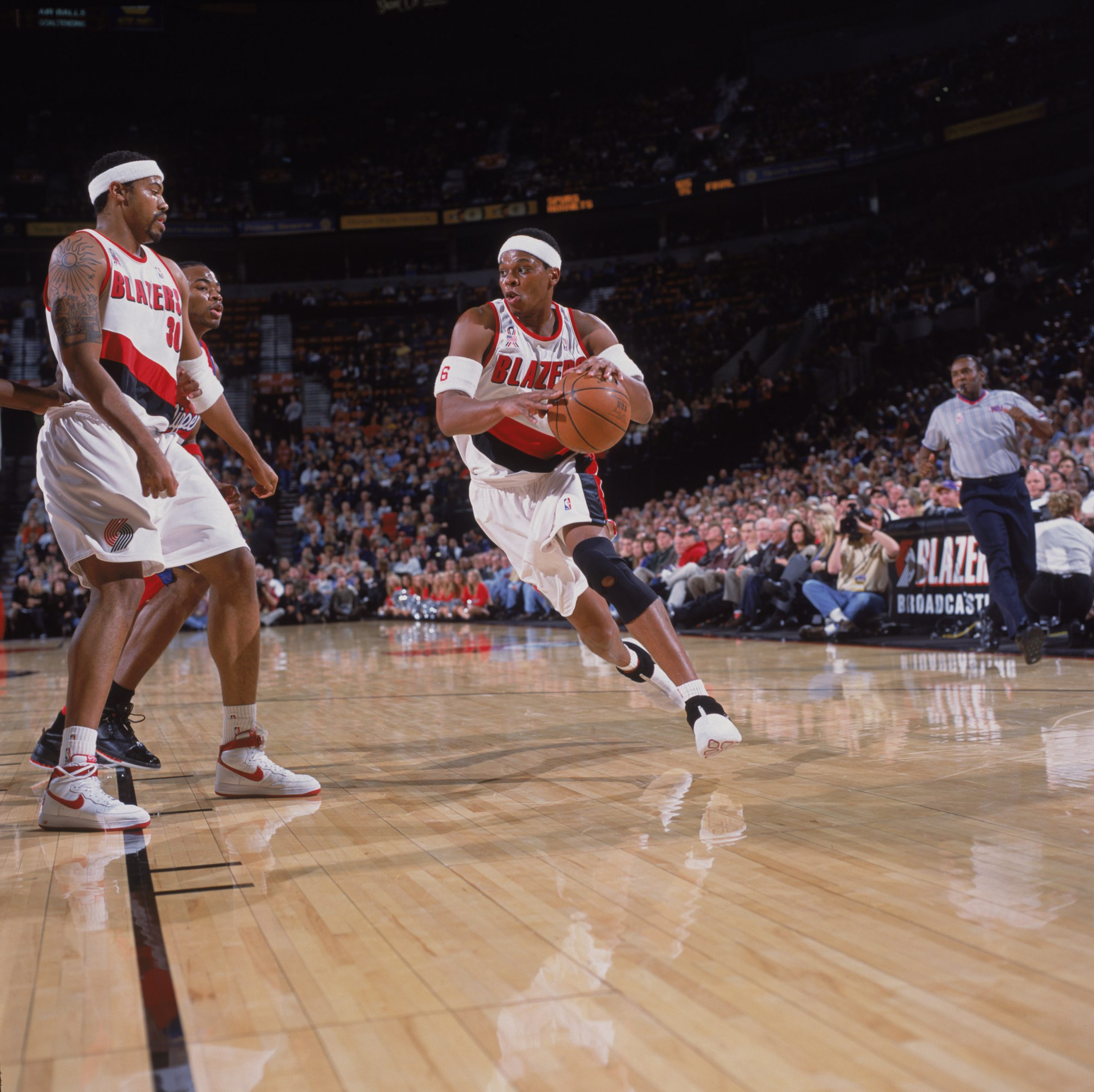 ---
No. 39
Courtside seats, this the big bag/Hit a Ja Morant shot, get 'em big mad
— "Big League," Yo Gotti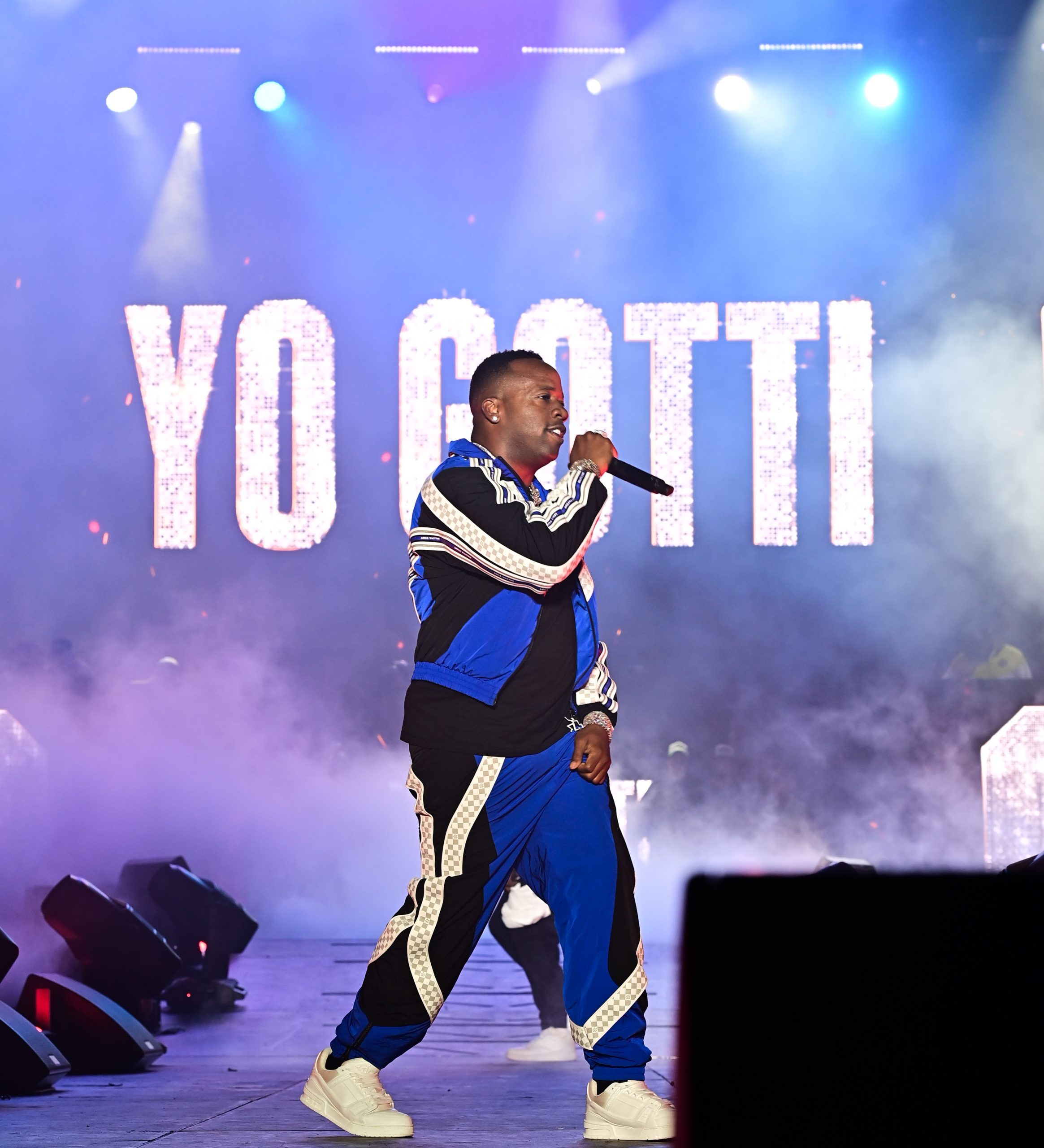 ---
No. 40
With my hair slicked back, I look like Rick Pitino
— "Nana," Action Bronson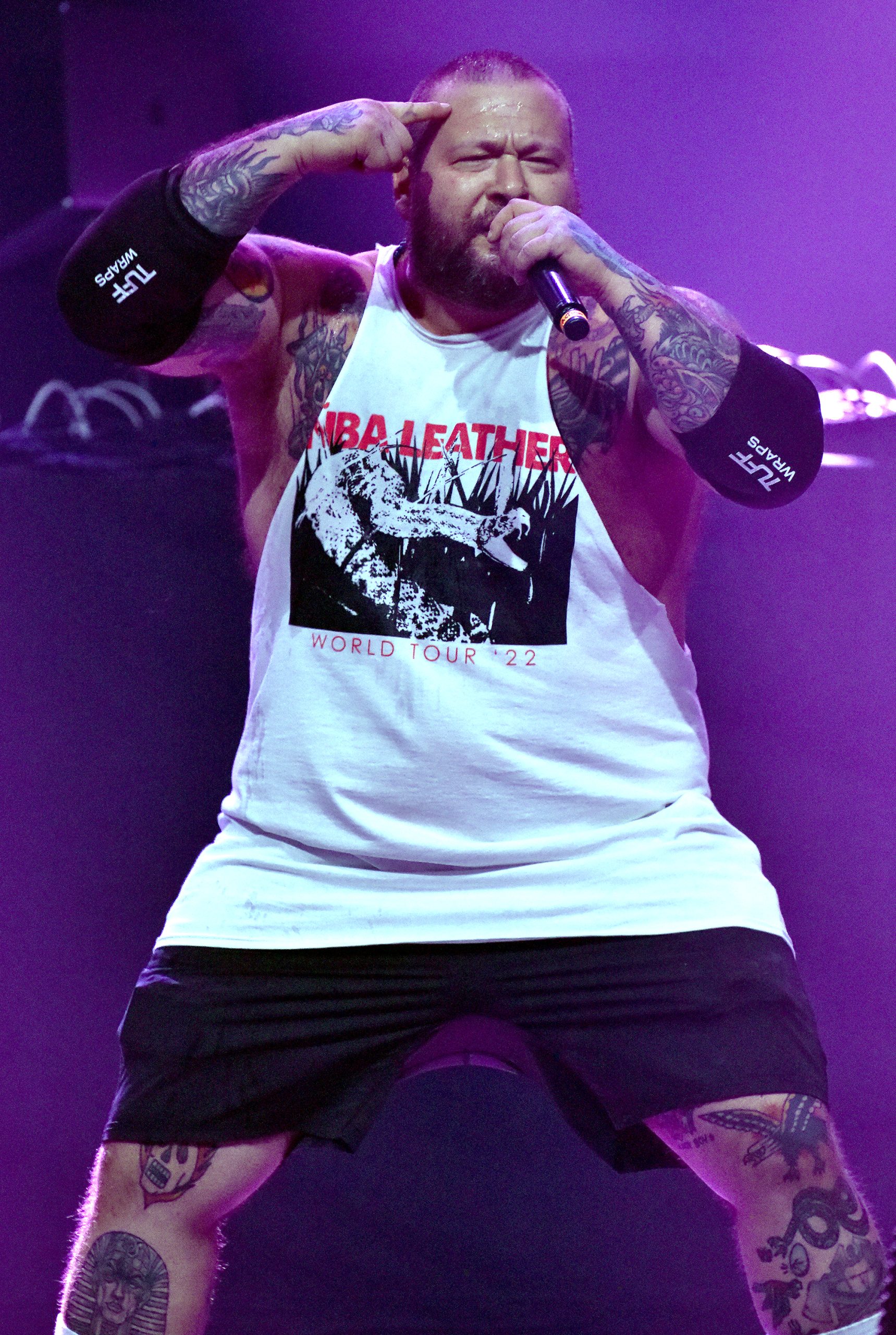 The fact that Bronson has very little hair on his head and bears little to no resemblance to the legendary coach makes this line equally ridiculous and dope.
---
No. 41
Big ass shotgun look like Lauri Markkkanen
— "Bloxk Party," Sada Baby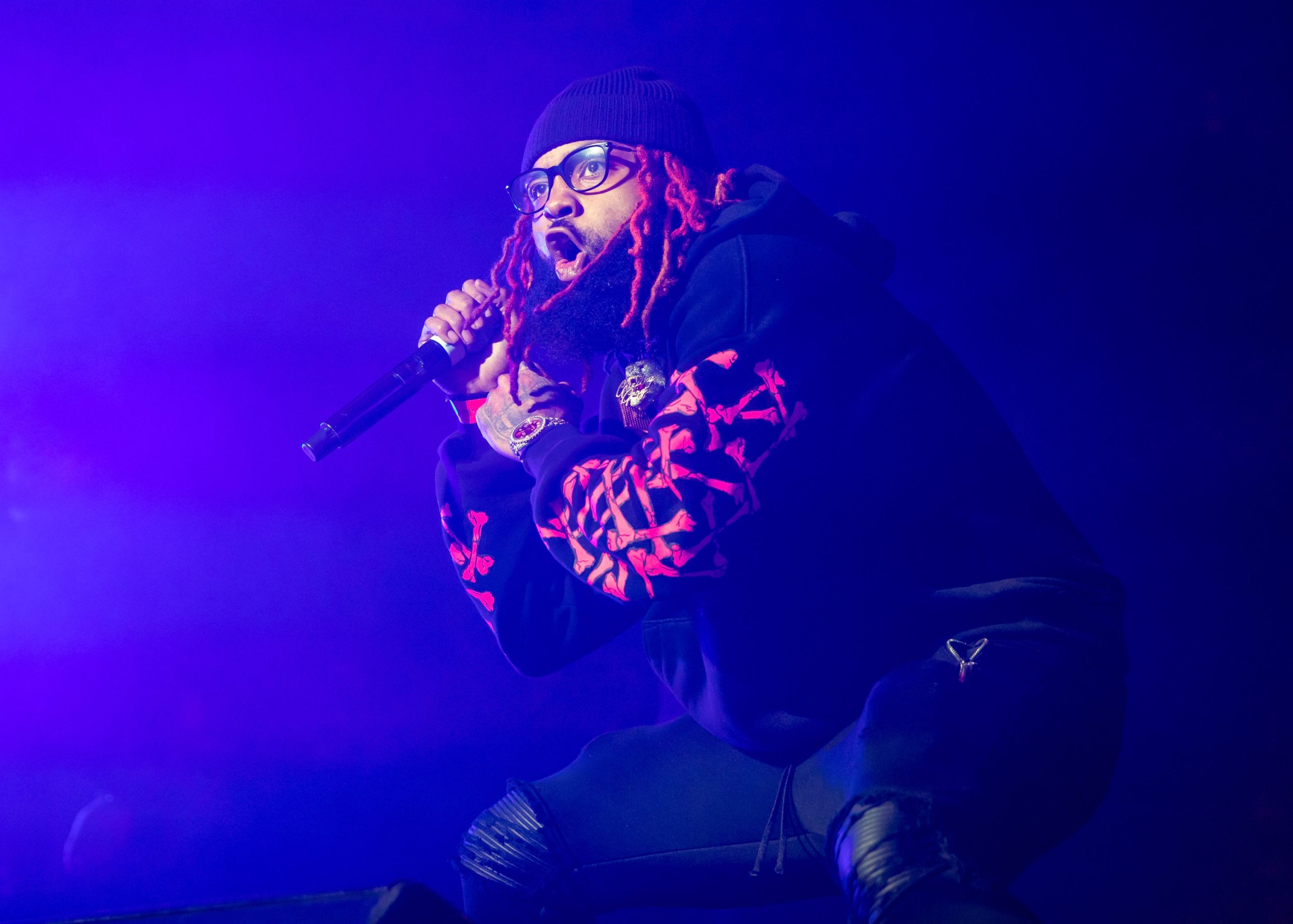 Well before he had a career year with the Jazz, Detroit rapper Sada Baby shouted out the All-Star forward on his 2018 underground hit.
---
No. 42
I got a crime record longer than Manute Bol
— "M.V.P.," Big L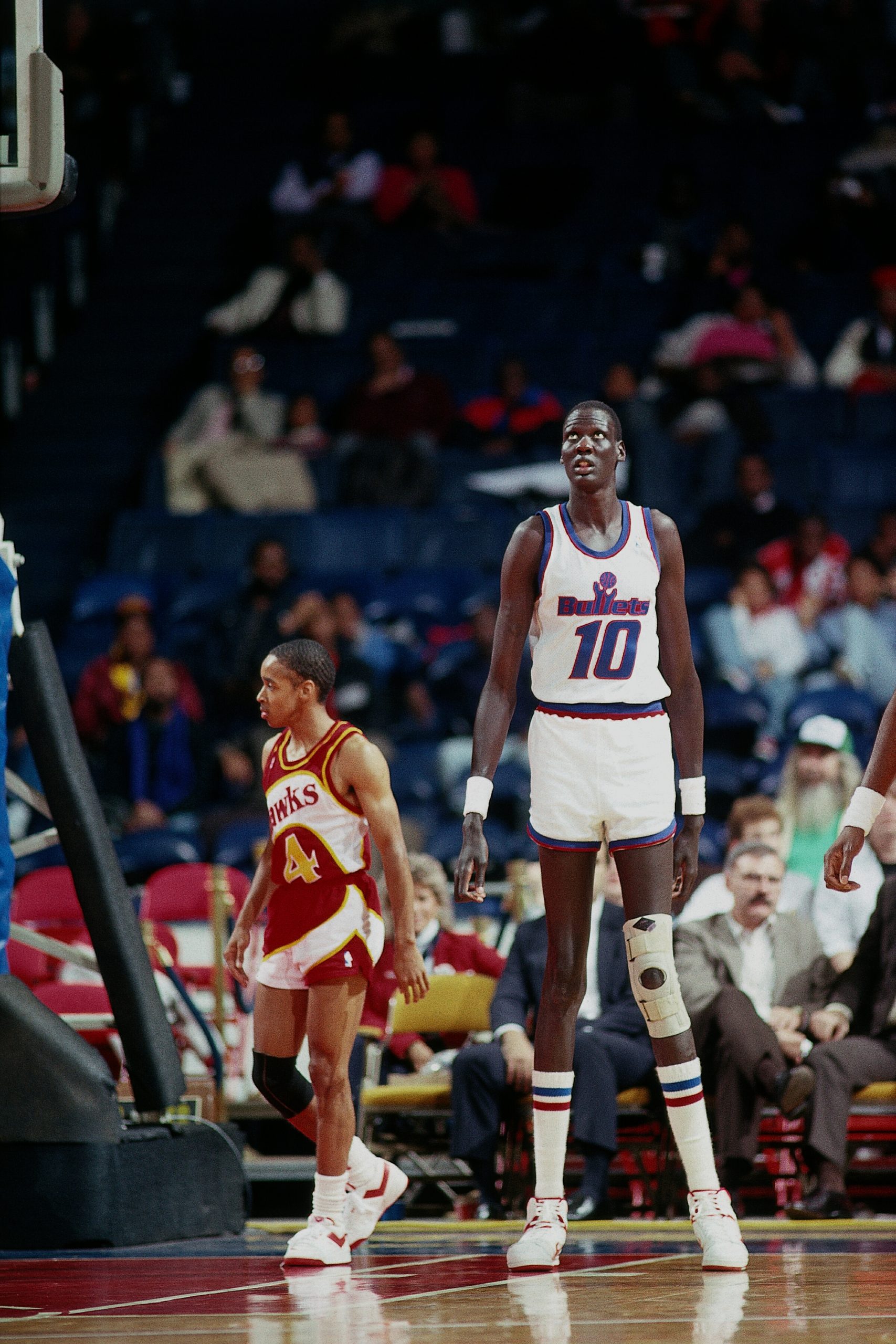 ---
No. 43
Kevin Garnett earrings look like Fiji water
— "Stealing," Gucci Mane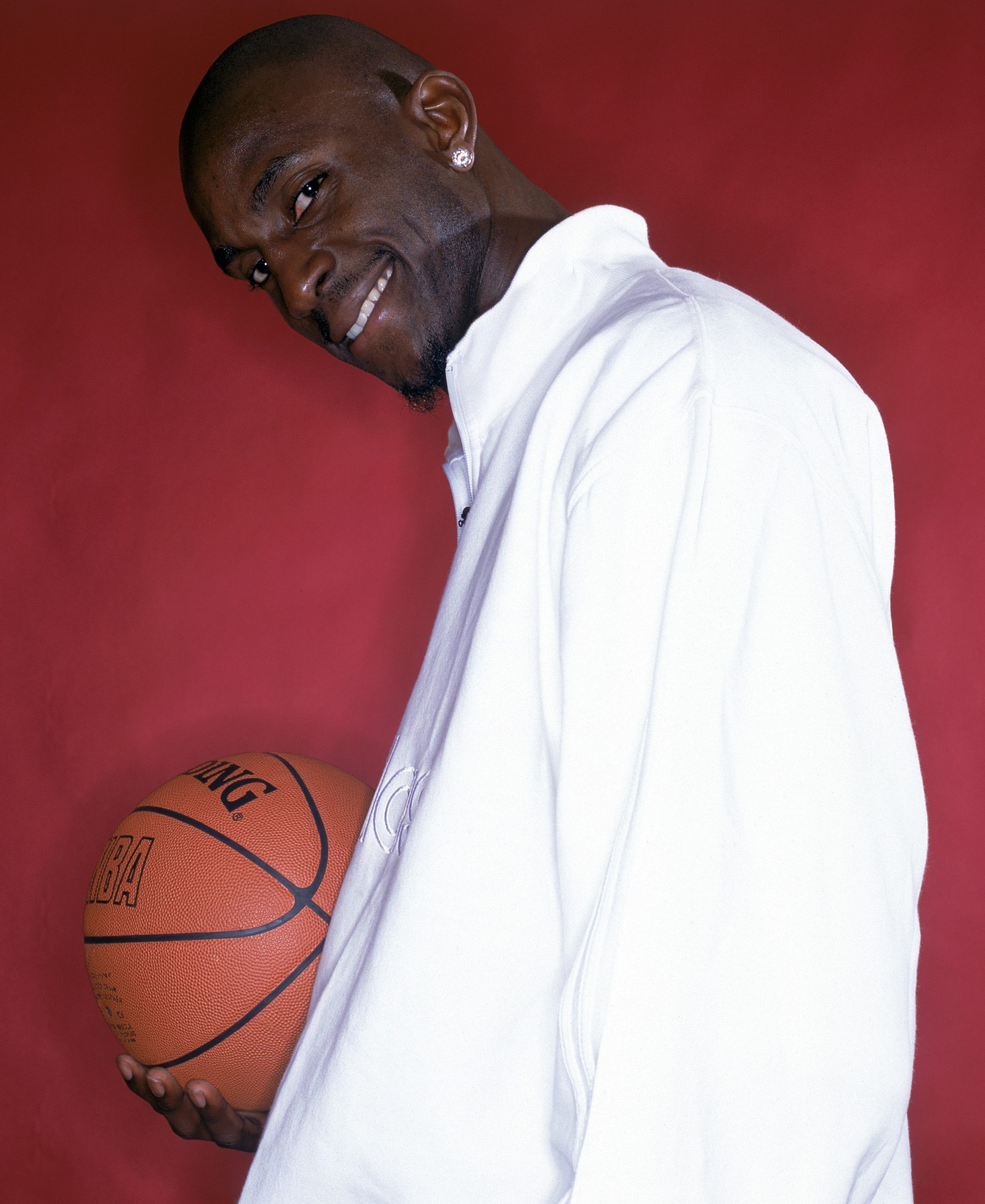 ---
No. 44
I got game, but not the hoop court/And plus, basketball's never really been my sport/I probably woulda made it to the NFL/But I had grams for 50 in my possession to sell
— "Know What I'm Talkin Bout," Keak Da Sneak
---
No. 45
B**ch you ugly like yo daddy Reggie Miller
— "I'm Good," YG
---
No. 46
Guaranteed, make 'em jump like Rod Strickland
— "Triumph," Raekwon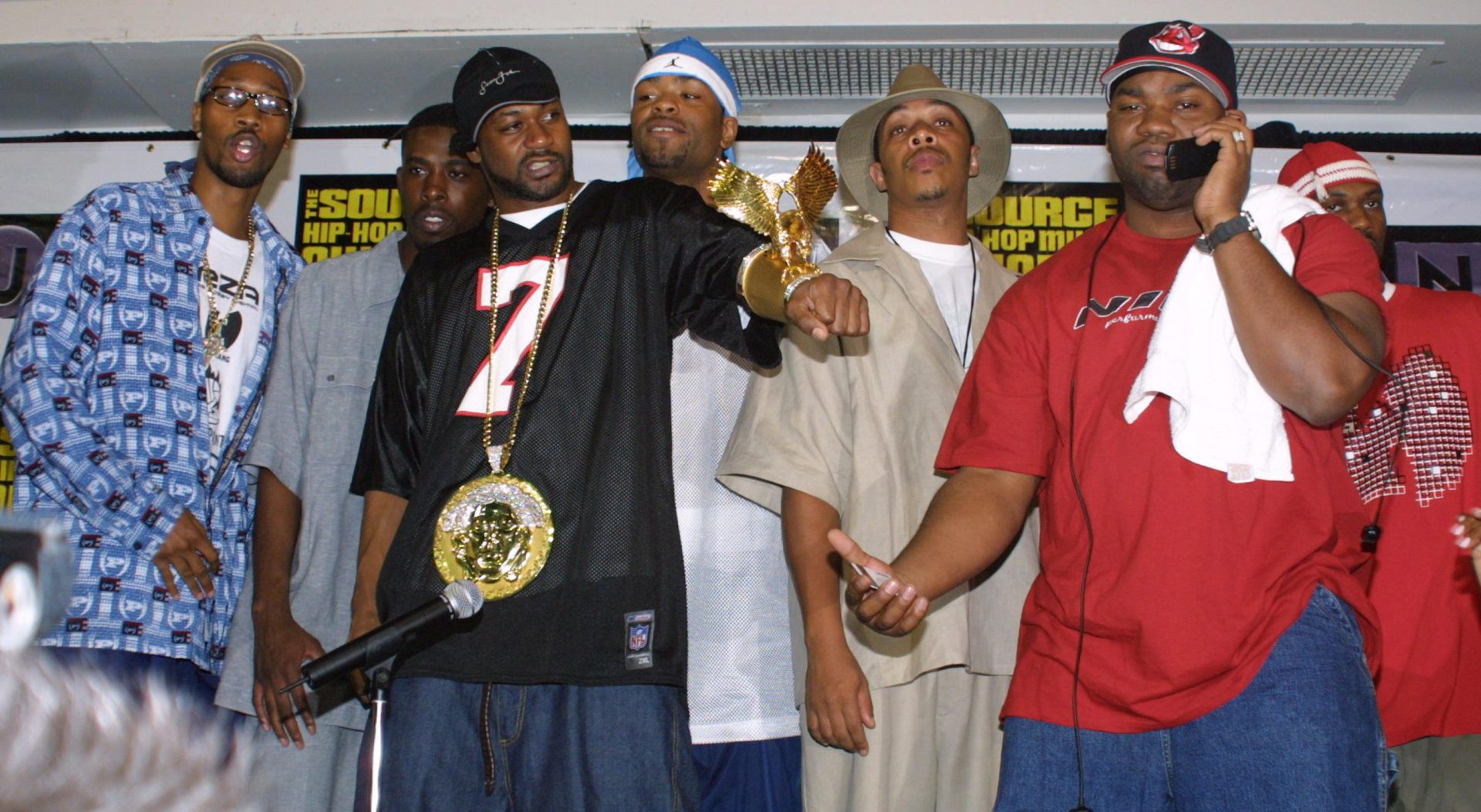 ---
No. 47
Either that or quit it, throw in the chair like you Bobby Knight
— "NBA," Joe Budden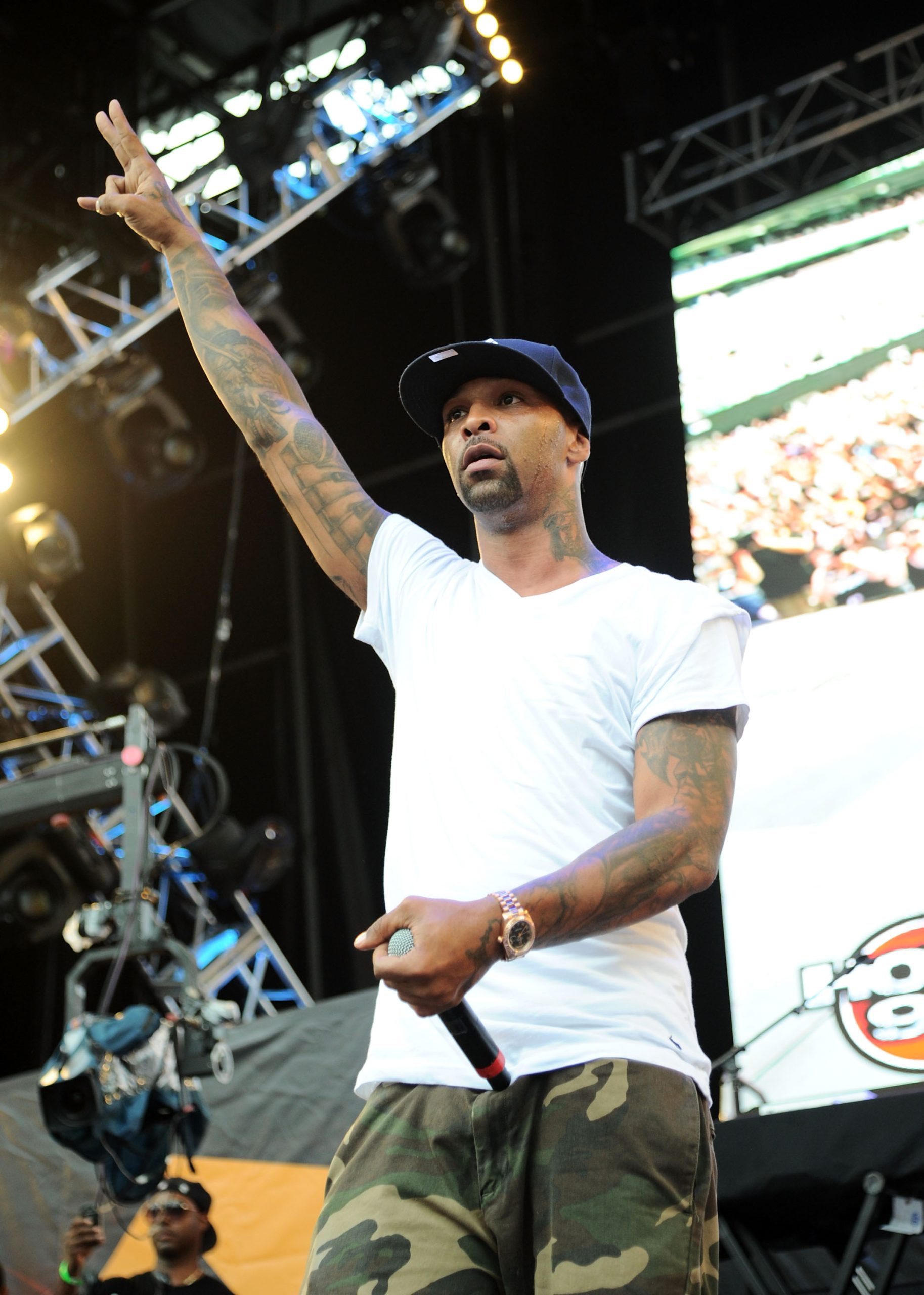 ---
No. 48
Even if you have braids like Latrell/I got more numbers in my system than Pacific Bell/Pass the basketball around and go tell/Smoother than Rick Fox puttin' on his hair gel
— "NBA," Kool Keith
---
No. 49
I get my hair cut correct like Anthony Mason/Then I ride the IRT right up to Penn Station
— "B-Boys Makin with the Freak Freak," Beastie Boys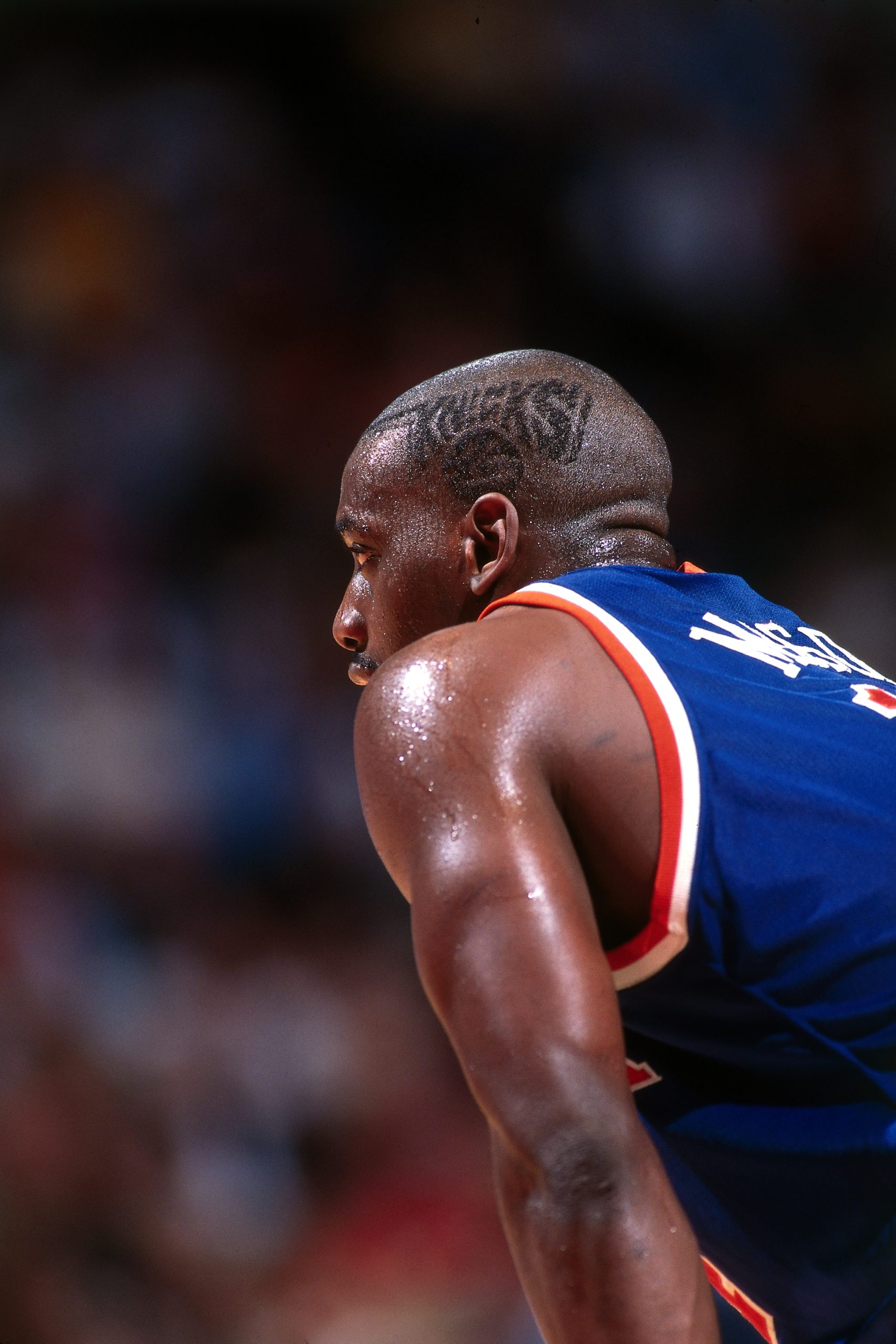 Not the most technical bars, but anything that shows love to A. Mase is all love.
---
No. 50
We ballin' like the March Madness
— "March Madness," Future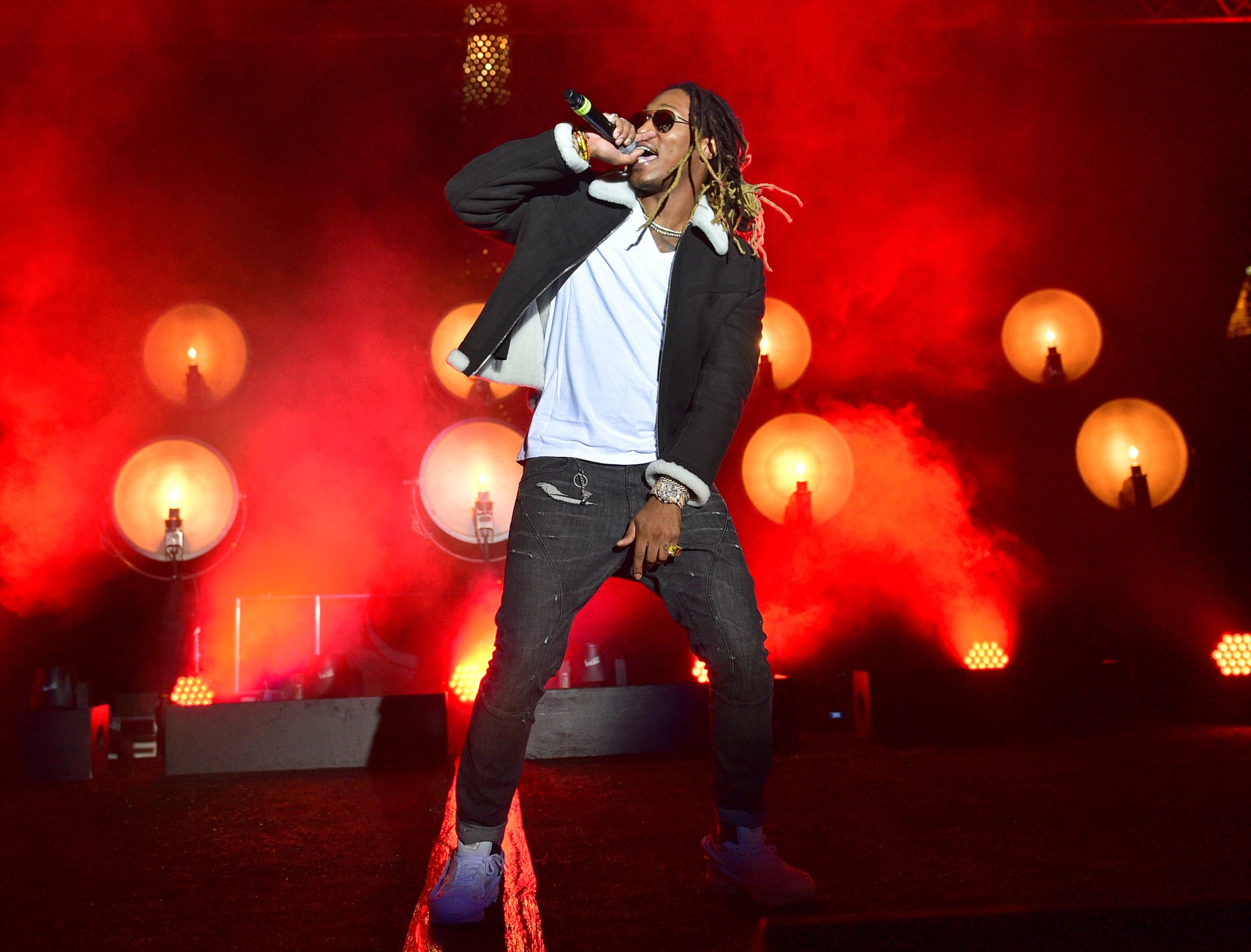 Although he isn't an elite lyricist, it's hard to front on a song that's this good and that name checks the biggest college hoops tourney in the world.
---
Photos via Getty Images, Portrait by Atiba Jefferson.