No. 1 Ranked HS Prospect Dylan Harper is Ready to Expand His Family's Hoops Legacy
Growing up in the Franklin Lakes township of New Jersey, Dylan Harper had to power through numerous tough-love battles on the concrete courtesy of his older brother and Toronto Raptors two-way forward Ron Harper Jr.
Sitting inside SLAM's video studio about 30 miles outside of his hometown, Harper is draped in his crimson red Don Bosco Prep uniform tapered with silver piping. He interjects our discussion about his childhood to set the record straight.
"A lot of fouling on his part. A lot of fouling. Right when I'm about to win, always some fouling. He's always cheating bro. We're not going to be on that," the youngest of the Harper clan tells us jokingly.
The No. 1 ranked player in the Class of 2024 has since grown to appreciate the arguments and bruises, "that really made me tougher." And his recent summer schedule has shown that the 17-year-old has been battle-tested for the biggest and brightest stages.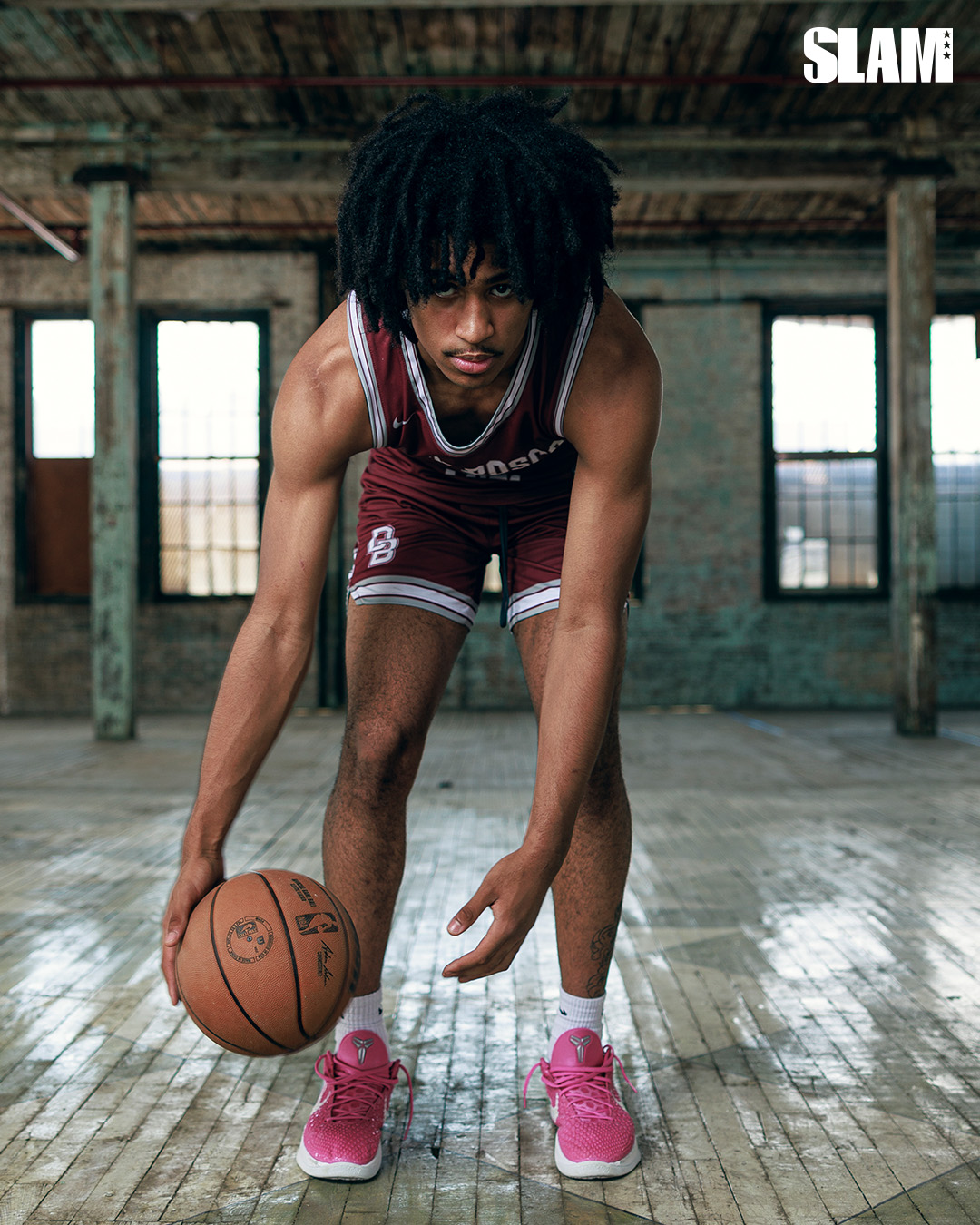 After reaching fourth place in the FIBA U19 World Cup in Hungary with Team USA just a few weeks ago and averaging 8.3 points per game as the second youngest player on the team, Harper flew straight to Georgia to meet up with his New York Rens teammates at Nike's EYBL Peach Jam in South Carolina.
Having brought back Session 3 MVP honors earlier in the spring, the hot-handed Southpaw picked up right where he left off with The Rens. Dropping 27 points on 10-for-18 shooting in the steamy North Augusta gym, Harper led his 17U squad to the Peach Jam semifinals. Through six games he averaged 21.2 points, 5.7 boards, 3.3 assists and 1.7 steals.
A proven three-level scorer who consistently plays at his own pace, the best of Harper's bag was on full display as he seamlessly launched step-back jumpers that were all net.
Yet, it's what he can do on the other side of the ball that's also caught the attention of Duke, Rutgers and the rest of the blue chip college programs recruiting him.
"My mom always told me, You're going to score all the points, make the right play, but it's what you can do on the other side and how can you affect the game in both ways, not just one way," Harper tells us.
After leading the Rens to the 16U EYBL championship last year, the coaching staff and NY-based roster looked to Harper to fully assume the reigns this summer. In the end, he scored the second-most points in the entire League.
"Really showing people how much of a leader I am, regardless of age," Harper went on to explain. "I think me going out there, controlling a team, being the loudest person on the floor was really one of the main things. But also just showing people that I can defend one through three. I can guard guards but I can also guard the post."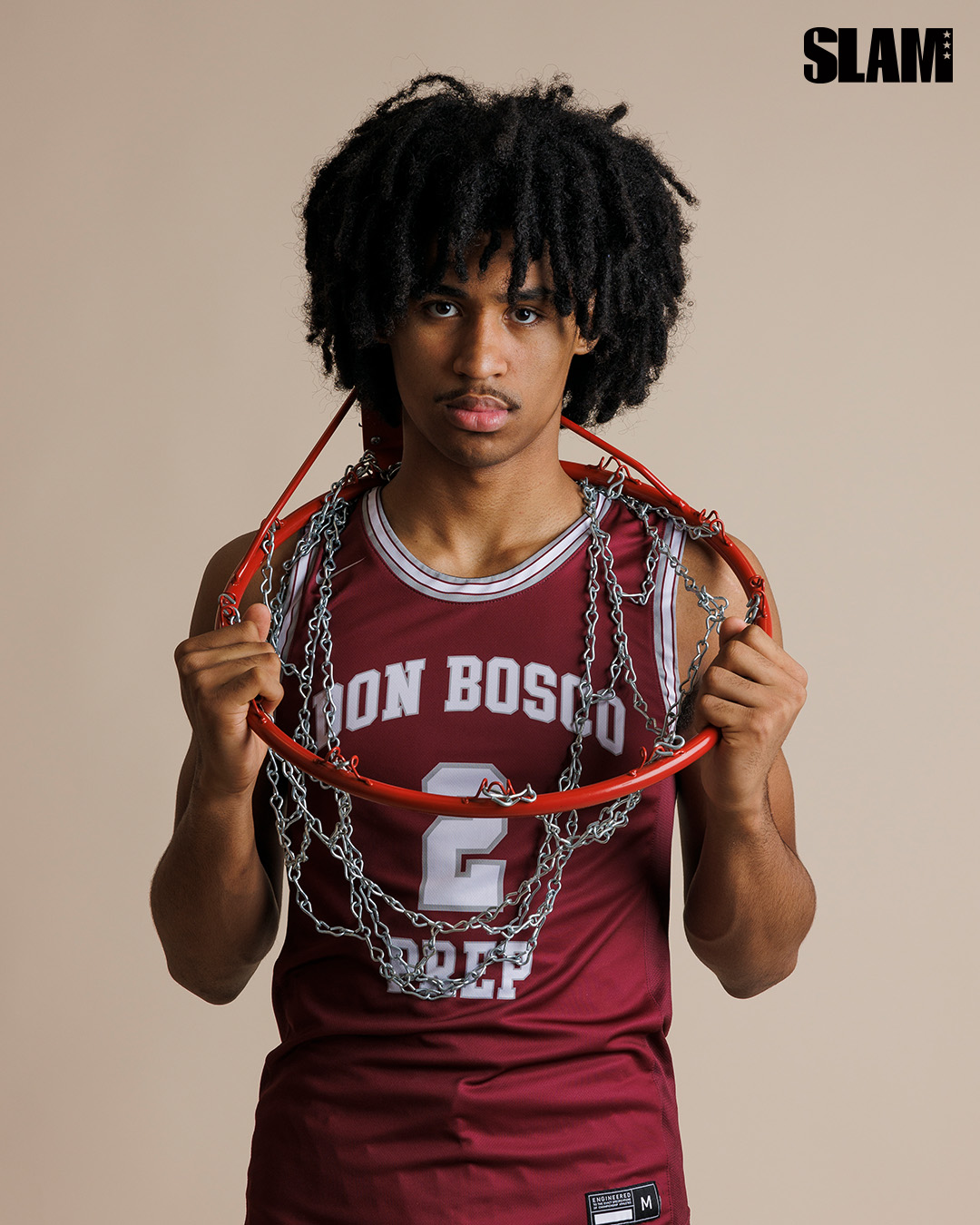 Traveling from Hungary to South Carolina and to San Francisco for Stephen Curry's eighth annual elite camp over the past three months has Harper feeling ready for the next level. "[I'm] always going out and competing and playing my hardest every time is the reason why." Having Normatechs and cold tubs at the crib helps fast-track the recovery, too.
Social media enjoys referring to the Jersey native as 'Baby Harden.' Sure, he's a lefty with an elite step-back and he's extremely patient within the paint, but let's be real—Dylan Harper's game is entirely his own.
His strength is sneaky. His footwork is a cheat code. He knows how to get his within the flow of the game. He's outthinking his opponents as he brings the ball up court. Throughout the spring and summer circuit, Harper's teammates consistently looked to the rising senior for guidance. He was more than happy to give it.
In the Peach Jam quarterfinals, the Rens were looking to Harper for scoring, leadership and everything in between. Down by six points going into the fourth, Harper went berserk in the final quarter of play—13 points, two rebounds and a steal later, the 17U squad had advanced to the semis.
"It's now or never," Harper told his team. "You're either going to quit in our last game or we're going to go out and fight. And I think we did exactly what we did."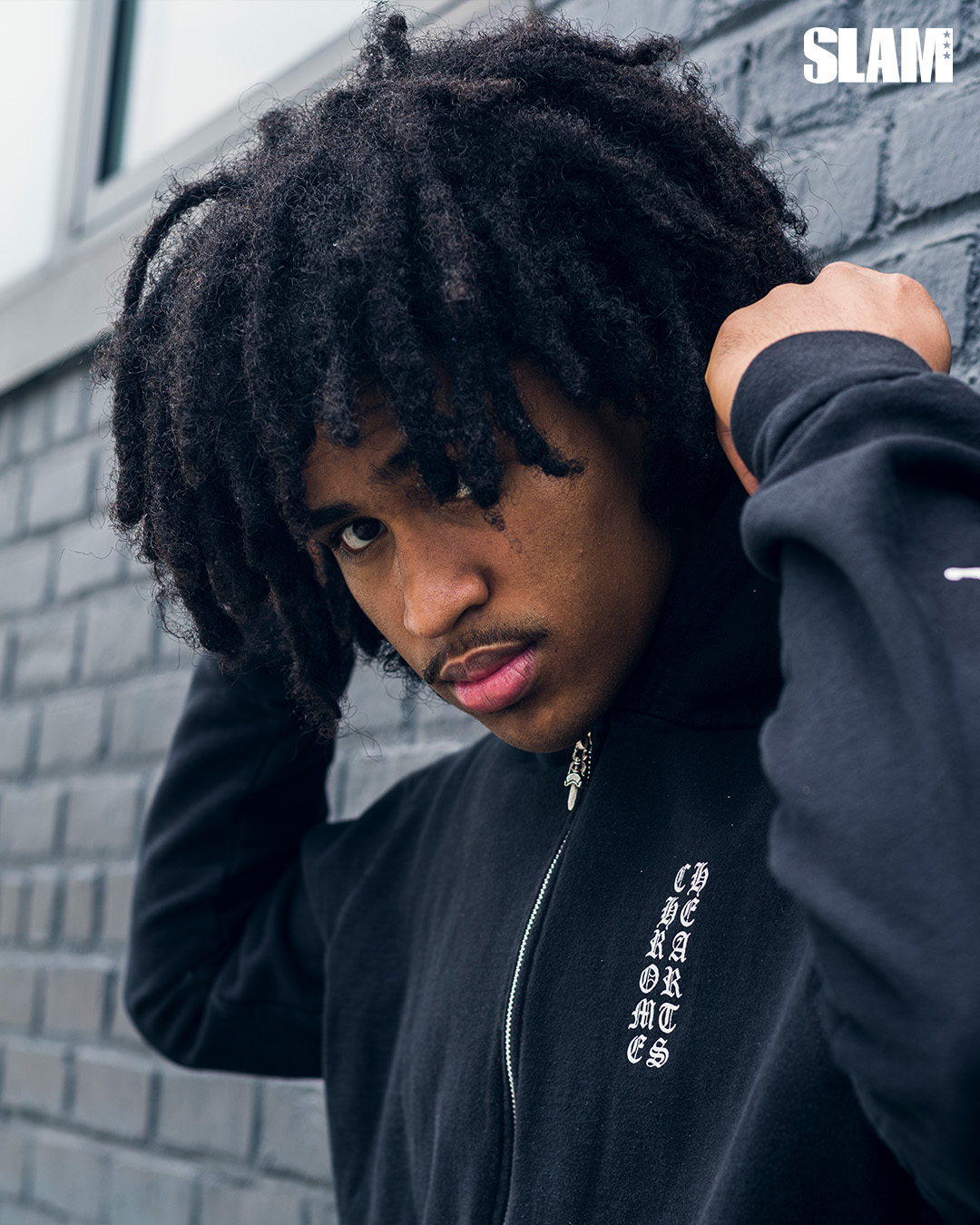 At home, Dylan is immersed in the game. Watching his mom on the sidelines coaching since he was little and currently serving as an assistant coach at Don Bosco—Dylan played for Maria's youth program, Ring City, before the Rens, after she expanded the once girls-only Nike program into an AAU club that also served boys—has showed him dedication. Seeing his brother mercilessly attack afternoon workouts and reignite the Rutgers program taught him commitment. Staring at his father's diamond-cut rings—they've all been motivating factors for him to chase his own New Jersey state championship.
"Every time I step foot in the gym, it doesn't matter who's in there, who's watching or where it's at, I'm always going to put 100% effort into it just because I've got a lot of respect for the game and knowing that at any point in time the game can go away from me," Harper says.
Harper is also super well aware for a 16-year-old. That's in part due to watching his brother excel through each level of the game. While Ron Harper Jr. solidified himself as a two-way player for the Raptors, Dylan says his spot could be taken at any moment. That's when he witnesses his older brother's true work ethic come to life, one he's now adopted on his own. Rarely is there time to relish in the true thralls of the offseason. Hence the stacked summer schedule.
Scratches on the forearms and mysterious bruises from taking it into the lane against his brother have developed into an unrelenting strength as Harper glides from each foot through the paint. On offense, he envisions the cuts of his teammates just before they take off, analyzing how the defense will read and react to a number of potential scenarios.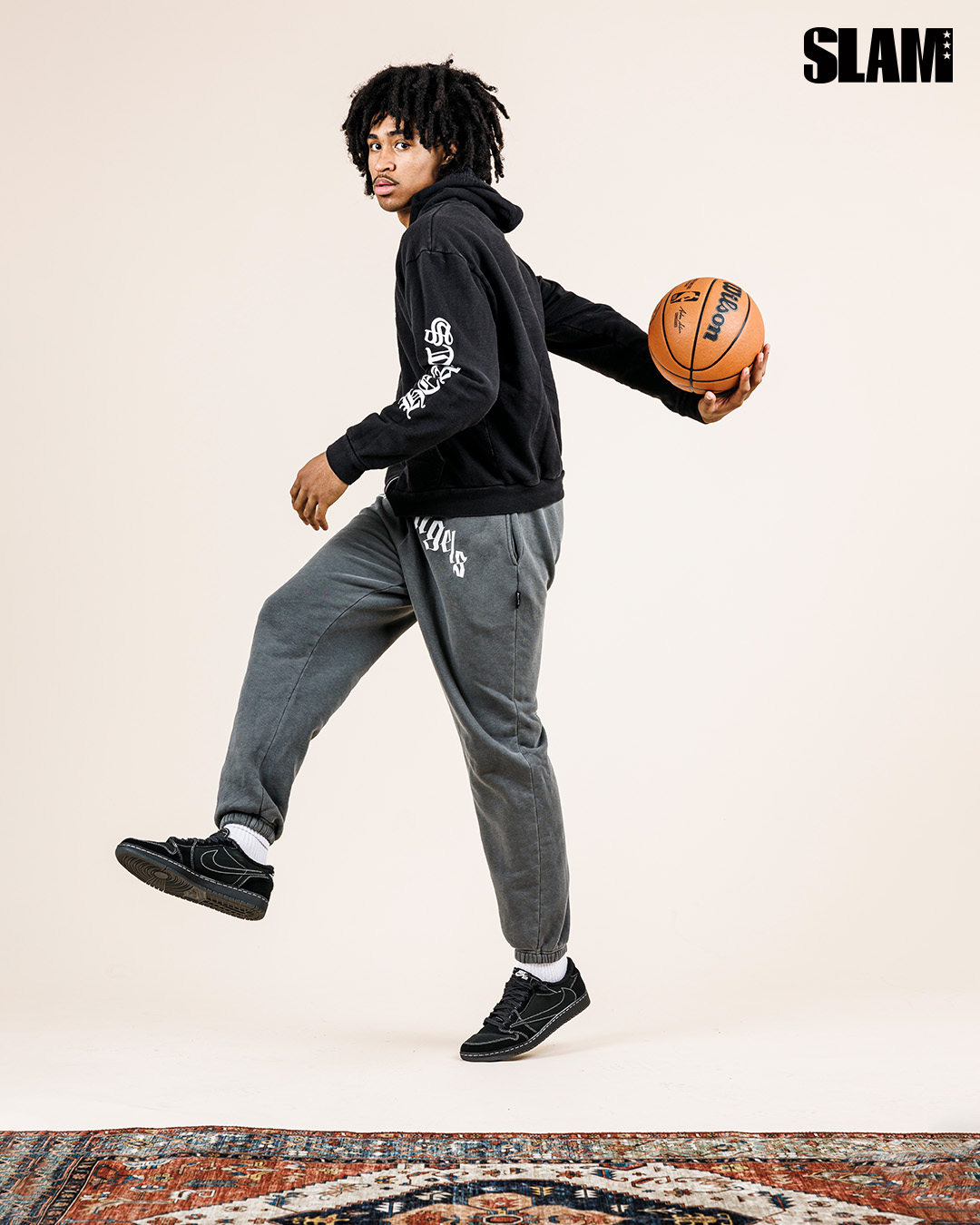 "Not everyone can be the No. 1 player in the country, so being humble and knowing you still have to put the work in is the main thing for me. But it's also a reflection too," Harper says. "Just because I got this ranking doesn't mean the work stops—there's always more."
---
Photos by Jon Lopez.