This story appears in SLAM 245. Shop now.
"Shooters shoot."
That was the explanation provided by Rhyne Howard when asked how she became the Atlanta Dream's half-court maestro.
A staple of WNBA culture for as long as anyone can remember, half-court shot contests have become a League-wide social media phenomenon. These competitions, which generally follow team shootarounds, come with cash prizes posted by a coach or executive.
Every team flaunts a wide array of shooting styles. Take the New York Liberty. Jonquel Jones lofts underhanded shots at the rim. Nyara Sabally stands on the sideline and chucks one-handed bullets at the backboard. Courtney Vandersloot—perhaps the most prolific half-court shooter on the team—opts for a set shot. 
"The best is Allie [Quigley]," says Vandersloot of her wife, who's sitting out the 2023 season. "She shoots, like, 50 percent, I swear."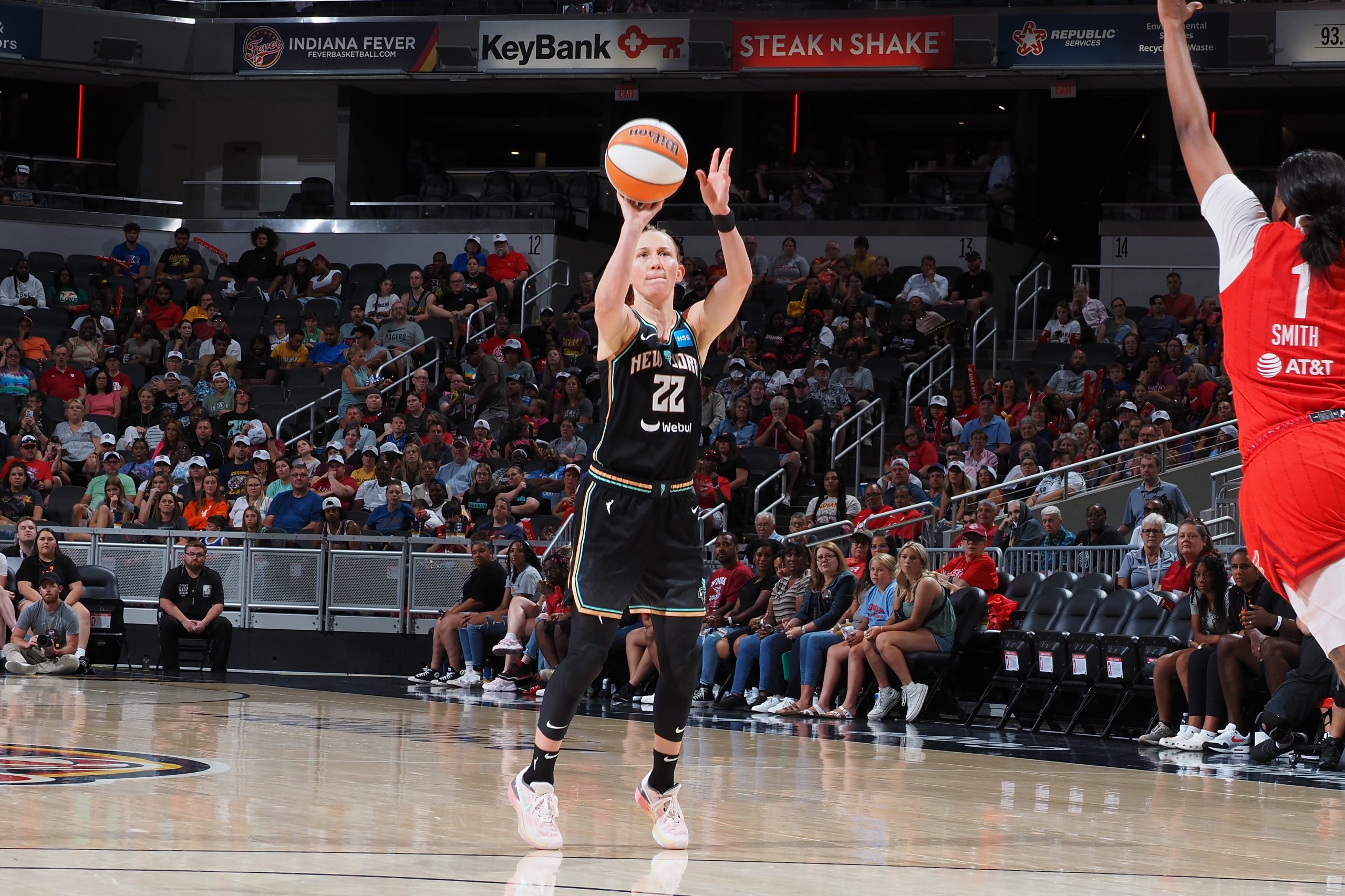 When Vandersloot played for Pokey Chatman in Chicago, the competitions got more lucrative as the team stacked wins. If the Sky were on a four-game winning streak, the pot grew to $400. A loss reset it to $100. Cheyenne Parker recalls the pot once growing to $800. For players like Vandersloot and Parker, who were then on rookie contracts, that was a significant chunk of change.
"I don't make many," says Parker, "but when I make it, I be geeked."
Not all coaches are so generous. Tiffany Mitchell, now a wing on the Minnesota Lynx, remembers a coach who shall not be named offering just $25 to the winner.
In Atlanta, the prize is paid by head coach Tanisha Wright or general manager Dan Padover. Wright, who played in the WNBA from 2005-19, has observed this cherished tradition grow.
"This is definitely part of WNBA culture," says Wright with a chuckle. "Believe me, if it wasn't, I wouldn't be giving up my money every game. It's just a fun thing that the W has adopted over the years, and the tradition should stick."
To Wright's left sits Dream guard Aari McDonald, who had won that day's half-court contest. Smiling, the third-year pro chuckled: "I look forward to taking T or Dan's money every game day."
---
Photos via Getty Images.