Ahead of the 2024 Olympics in Paris, the World's Oldest Surviving Basketball Court is Being Fully Restored
French culture is synonymous with high fashion, fine cuisine and a flair for the arts and architecture. It's time we add hoops to that list.
This past June, France's Victor Wembanyama, was selected No. 1 overall in the NBA draft, a 7-4 unicorn (and recent SLAM cover subject) hailed as a franchise savior in San Antonio. Then in early July, Paris celebrated the 20th anniversary of Quai 54, an international rendezvous of hip-hop and basketball sponsored by Jordan Brand, with guest appearances by Luka Doncic, Zion Williamson and Jayson Tatum. And Tony Parker, four-time NBA champion and lead facilitator during the Spurs' era of dominance, will be the first Frenchman immortalized in the Naismith Hall of Fame by the time you're reading this.
But the country's roundball roots run deep. Real deep. Though it's not a widely known fact, France is the birthplace of European basketball.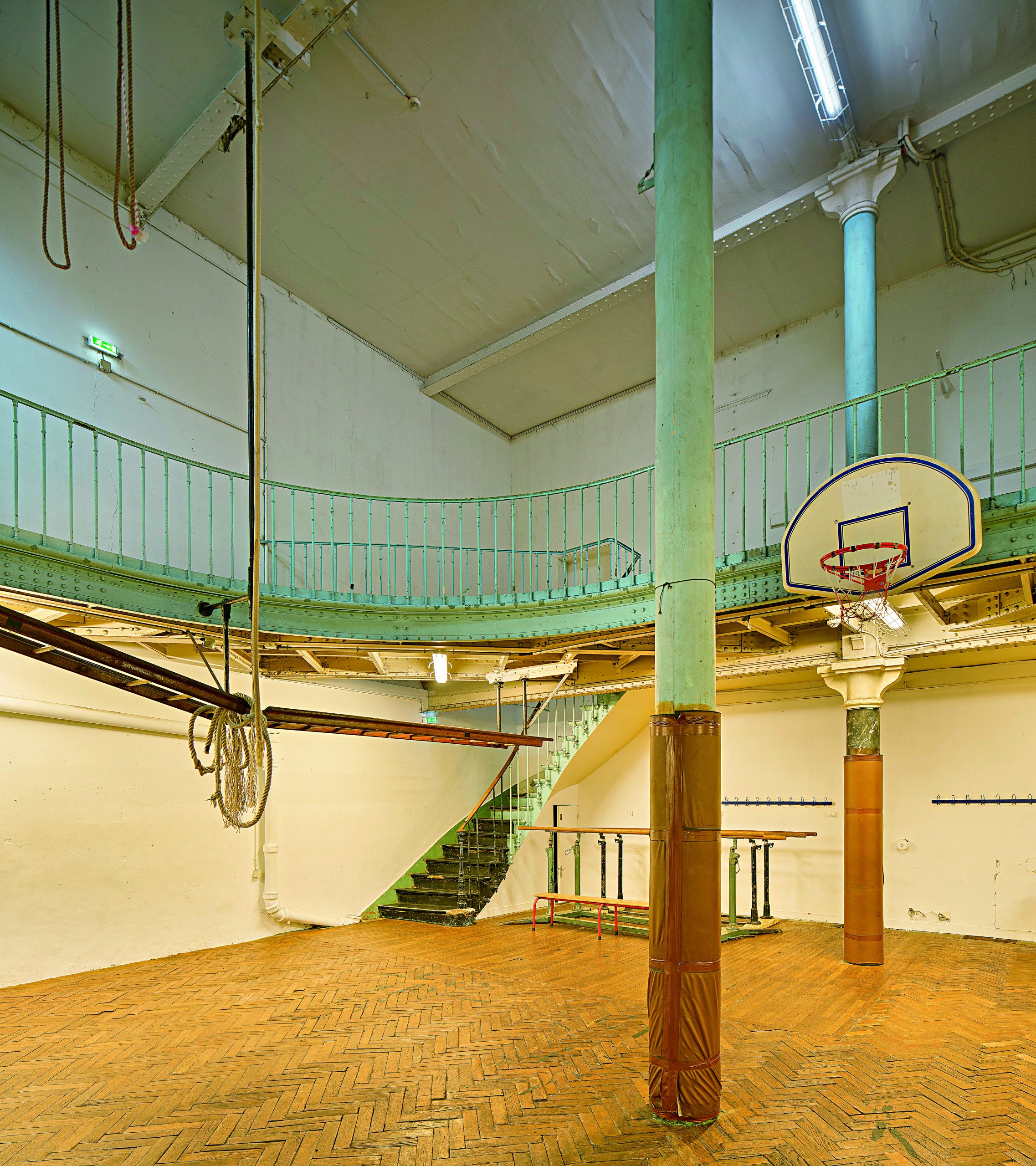 On December 23, 1893, only two years after Dr. James Naismith tacked up a pair of peach baskets at the International YMCA Training School in Springfield, MA, Naismith's former student Melvin Rideout organized the first game outside of the US at 14Trévise, at the YMCA Paris which opened earlier that same year.
For the next century and change, hoops have been a year-round endeavor at 14Trévise, giving it the unique distinction as the "oldest surviving basketball court in the world."
The gym is a carbon-copy replica of the Springfield Y, complete with an overhead wooden running track, two steel support pillars that run vertically down the middle of the court and iconic oak herringbone parquet floors.
However, 14Trévise encompasses much more than basketball. A beacon of innovation at the time of its inauguration in 1893, the building brought together sports and intellectual and cultural activities, featuring a student hostel, theater, swimming pool, bowling alley, library and restaurant.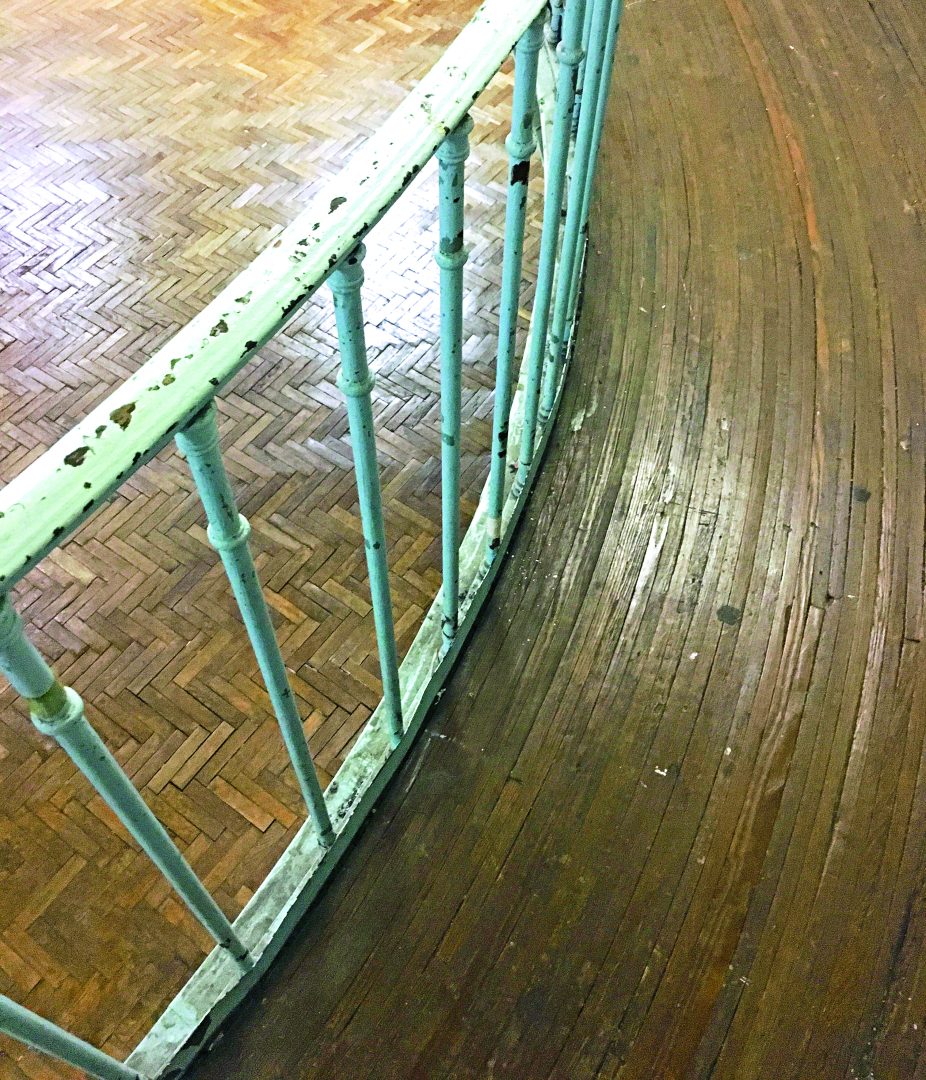 In 1993, for its 100th anniversary, 14Trévise was honored by the French Historical Monuments Administration for its "originality as a social, educational and sports complex," thereby protecting its status as an original 19th century Y building.
From our perspective, any building with the legacy and lineage of 14Trévise not only deserves recognition, but restoration. And it's finally happening.
The Y is currently undergoing a $10 million overhaul to preserve the building's architectural heritage and integrity while continuing its social mission to use sports and the arts for youth empowerment. 
In order to reopen for next summer's Paris Games, 14Trévise closed its doors in early 2023 for 18 months of construction. Although the famous court will not host any official competitions, it will be a must-see destination on the Olympic map and all Olympic basketball games will be screened inside the gym for fans.
"Pierre de Coubertin, founder of the International Olympic Committee, was a supporter of the YMCA Paris from the start, and would be proud to see it renovated for the '24 Games," Christelle Bertho, architect and historian of the project, tells SLAM. "However, the gym will not become a museum. It will stay as vibrant as it has been since 1893—a much-used space for social, sports and cultural activities [that] will [also] host many special events."
Hoopers from all over the world habitually stop in at the YMCA Paris to put up shots and travel back in time. Stephen Curry, Tyler Herro, Rudy Gobert, Boris Diaw and Nicolas Batum have all made pilgrimages to 14Trévise and left their marks on the place. And now, you can too, whether you travel to Paris or not.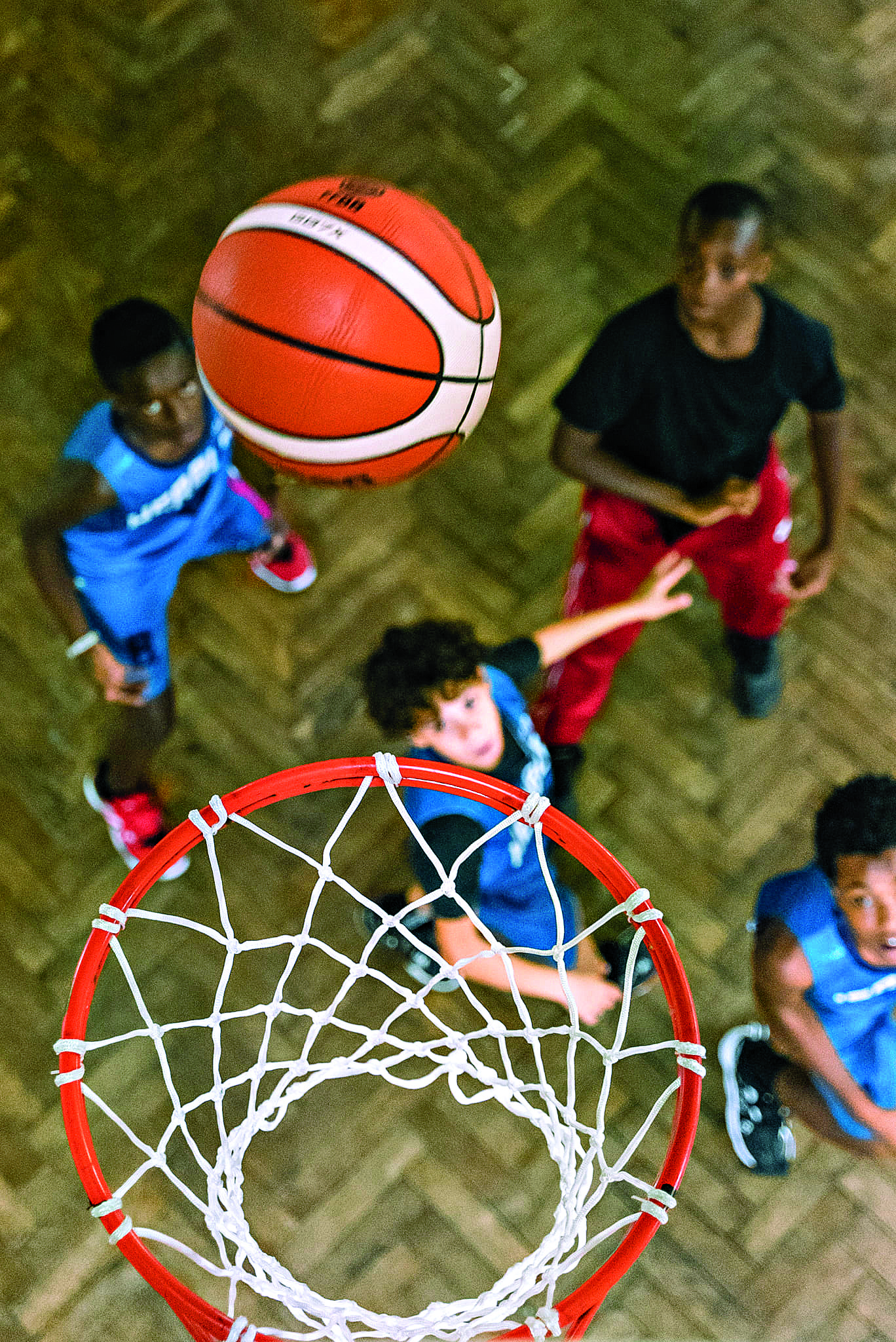 Remember those iconic oak herringbone parquet floors we mentioned earlier? Well, starting at €100 (approximately $100), any fan can "adopt" one of 2,024 gym floorboards—via adopteunelame.com—to have their names etched into hoops history and be featured on the donor board upon the Y's reopening.
"Because there are so many basketball lovers all over the world, it was dear to us to offer an opportunity to get involved in our unique restoration project and share our passion and dedication for saving this historical gym," Danuta Pieter, philanthropy advisor to YMCA Paris, tells SLAM. "We already have supporters of all ages and from all continents."
Floorboards aside, all eyes will be on Wemby this season and Paris next summer. And when 14Trévise reopens its doors, France's influence and imprint on basketball culture will continue to grow.
Word to Dr. Naismith!
---
Photos via Ludovic Marquier.