This might have been the best one yet.
The SLAM Summer Classic Vol. 5 took place at Rucker Park this weekend and featured many of the top high school standouts in the country.
Mikayla Blakes showed up and showed out to win MVP with her speedy, elite game; meanwhile, Ian Jackson dropped 45 points and took home the MVP award for the boys, while Flagg's crazy buzzer shut down the park and has already been the subject of headlines.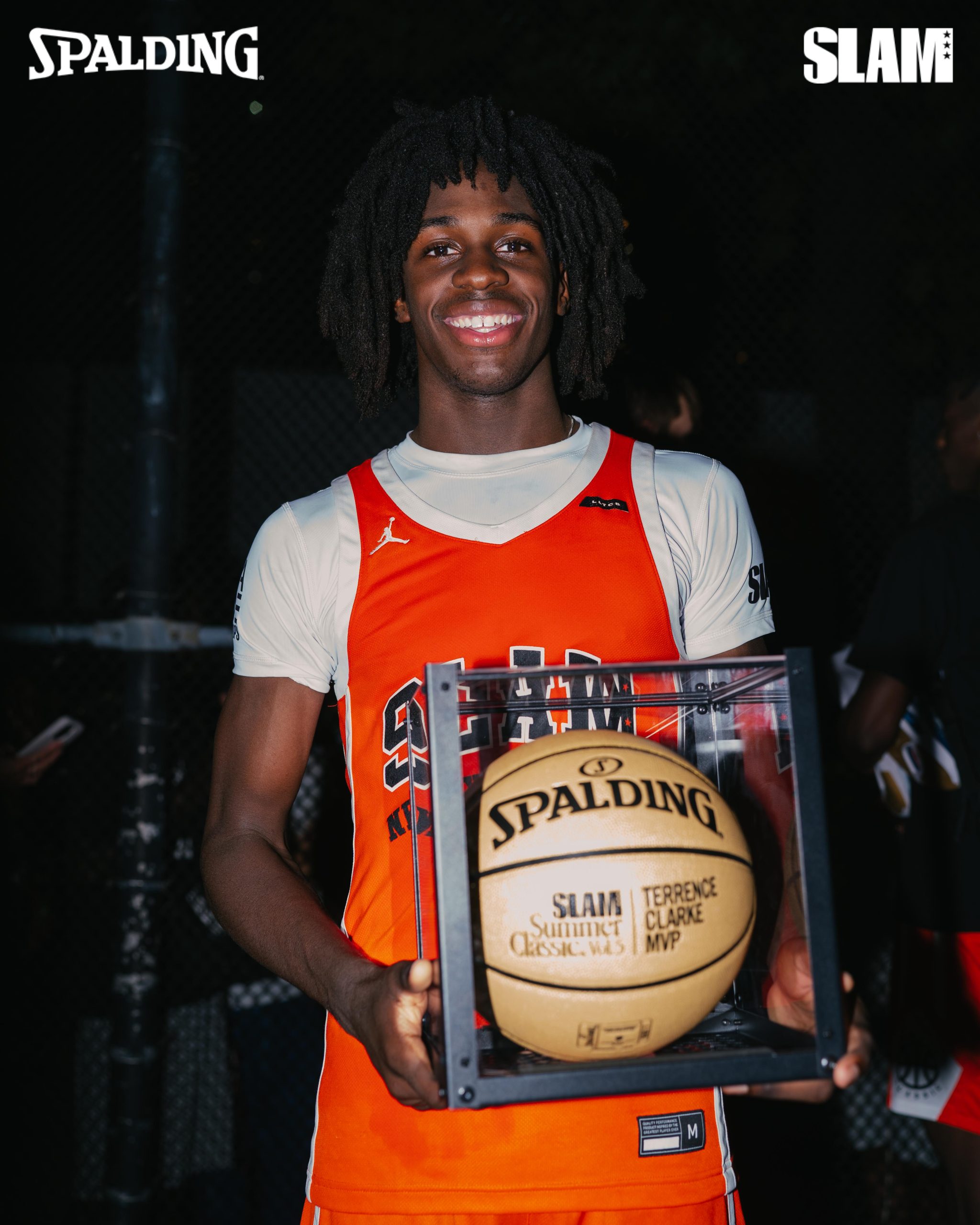 SSC Vol. 5 started Friday at Gauchos with a dunk contest, 2v2 and celebrity game.
Jalil Bethea took home the dunk contest title and Tre Johnson and Aaliyah Chavez won the 2v2 tournament. For the celebrity game, none other than Cam Wilder pulled up and got busy.
On Saturday, fans lined up outside of Rucker Park in Harlem, NY hours before the girl's game even started. Miami commit-Leah Harmon was in her bag with moves like this to the basket…
All the girls, from Alabama commit-Chloe Spreen to Jaloni Cambridge, kept that same energy and more throughout the entire game. Me'arah O'Neal showed she's got crazy bounce while Chavez's court vision was top tier.
With Quavo sitting courtside, the boys game lived up to the hype. Between high-flying dunks by AJ Dybantsa and a major comeback thanks to Flagg's clutch shot making, the competitive energy was next level.
Follow SLAM, WSLAM and SLAM HS for even more coverage and behind the scenes moments.